Best WooCommerce Social Media Marketing Strategies in 2023
Only wrote the word "share" on the WooCommerce product page and expecting social media shares from your audience? Well, this isn't how social media marketing strategy works. It would help if you created an incentive for users to share your products with others. Here are six ways to do this.
Automate your Social Media Marketing Strategy Efforts
Enable social share or login button
Add user generated content to your website
Create giveaway programs for social media shares
Include loyalty rewards for social media shares
Ask customers to share post-purchase experiences
Automate your Social Media Marketing Strategy Efforts
I've used a lot of social automation tools in the past, and some are better than others. On the other hand, social media strategies that are fully automated seem to lose the human, spontaneous aspect of posting.
The problem is that it takes so much time to post by hand.
What do you do then? Do you use social media as a way to get your message out, and how much of it do you automate?
Social media automation vs. manual effort
To be honest, I and the majority of people I know who have done "quite well" on, say social media automation loses the spontaneity, and much of social media is about sharing what is happening right now. It's what distinguishes it from, say, reading a blog.
Perhaps scheduling will make more sense after the individual in charge of the account learns what resonates. Then you'll be able to get ahead of it. But scheduling before you've figured out what works on the platform sounds like busywork to me — it feels productive, but you're not making progress on the KPIs that matter?
I agree that it takes time, but I also believe that less is more. One excellent post is worth more than a dozen mediocre ones.
How to Automate Social Media Marketing Strategy efforts?
No matter which social media you are focusing on, the following ideas are going to help you automate social media marketing strategy with a new point of view.
Targeted Audience Engagement
You can interact more widely with your target audience by using social media automation solutions. You may reach a larger audience that fits your desired consumer profile by automating actions like liking, following, and commenting.
This focused interaction enhances the likelihood that potential leads will find your social media presence. For simple lead generating, you may simply add a link to your store in your bio. You can obtain some ideas for improved social media bios using a free tool provided by Ahrefs.
Efficient Content Scheduling
You may schedule and publish your Social Media posts in advance using automation technologies. Even if you don't have the time to manually post, this function ensures that you remain active on the site. Building brand awareness and engaging potential leads who frequently interact with your content depend heavily on consistency.
Blog2Social automation feature you can choose to have your social media posts shared automatically as soon as they are published on your website, or you can schedule them for a specific time.
From your WordPress dashboard, you can schedule and share your website content, blog posts, imported RSS feeds, and any other text, links, images, and videos.
Hashtag and User Discovery
Finding relevant hashtags and user accounts in your specialty might be aided by automation technologies. You may find prominent hashtags that your target audience uses and interact with users who are interested in your sector by using tools like hashtag research and user discovery.
The likelihood of getting leads who are truly interested in your goods or services rises thanks to this tailored strategy.
With Blog2Social customization feature, you can easily change your social media posts by editing the text and adding different comments, hashtags, and handles for each network.
This lets you automatically post on social media in the best way for each platform's audience.
Direct Messaging Automation
Direct message automation functionalities may be available in social media automation systems. When starting conversations with possible leads, this can be quite helpful. You may initiate meaningful dialogues, share information about your offers, and ultimately turn interested prospects into leads by creating personalized and targeted communications.
Analytics and Insights
Many automation systems offer data and insights that enable you to monitor the success of your Instagram marketing activities. To learn more about the kind of content that resonate with your audience and provide the most leads, you can examine metrics like engagement rates, follower growth, and post reach.
Blog2Social metrics lets you keep track of how well your social media posts are doing by giving you metrics on link views, impressions, likes, re-shares/re-tweets, and comments.
You can keep track of the following:
Impressions: The number of times a post has been looked at.
Likes: The number of times someone has liked the post.
Re-Shares/Re-Tweets: The number of times the post has been shared again or tweeted again.
 Total of the number of responses to the post.
Bonus Tips
Automation is great, but, as I think you're getting at, it can make your followers feel less connected to you. When it comes down to it, publishing is just laziness, so you shouldn't expect much. People want content that is interesting and useful, and that's what gets their attention.
Bonus tip #1
Automating for your users is another way to look at social media automation if you have a platform. A combination of personal curation and automation.
For example, a real-world use case is a platform for car dealerships that lets them manage their stock and make marketing materials like videos, images, and ads. Each dealership needs to download all the created media and then post it on their own social media networks multiple times a day. Yuck!
So, the automation part is when the platform posts a dealership's media to their social networks automatically. The dealership customizes the content for their audience, but the automation comes from the way the platform connects to and posts to social networks.
Bonus tip #2
This is a simple trick you can use to grow 5+ Instagram accounts at once:
Using YT shorts and downloading them with tool (vidloder.com NO-ADs & Free)
Editing them a bit with Filmora
Posting them as Instagram Reels
Enjoy!
It's critical to note that while automation can streamline lead generation on social media, it's crucial to strike a balance. Maintain a human touch by regularly monitoring and engaging with your audience manually, responding to comments and messages personally. Authenticity and genuine interaction play a vital role in building trust and converting leads into customers.
Enable social share or login button
A visitor likes your product and wants to share it with other friends. What is he/she looking for on your website? A button that says: "Hello! I'm here. Click to connect to any social media you want."
The time between decision and action is very short. When users decide to share, they should be able to log in to their account immediately from your site. This will lead to a great first impression and a better comment on your products on social media.
How to include social media icons on WooCommerce
Basically, adding share icons on WooCommerce is just using HTML codes to display a button. However, coding needs too much effort, but social media shares plugins made it easier. Just search for the word "share button" on the WordPress website and see how many social media plugins are available. The following plugins are the most favorite in the WordPress plugins directory.
Best placement for social media icons
There are 3 main spots you can place the social media shares button.
Footer
Users will often scroll to the bottom of your site when they are looking for social media icons. So this is the most common location.
Header
Over half of the users may share content after reading the page title. Putting the share buttons at the top of your page will attract the eye of site visitors first.
Sidebar
The floating social media icon bar has been popular recently. The sidebar always stays in the screen's visible area as visitors scroll the page. This option works better for blog posts.
Be careful not to use social media buttons on pages that include a buy or signup. These pages increase the site's conversion rate, but you don't want to make the user distracted, and lose the sale, right?
Add user generated content to your website
Anything users publish about your business on websites or social media is user generated content (UGC). Using UGC, your customers become your advertisers, and sometimes they can creatively introduce your product or service to others.
Effects of UGC on your website
The most obvious advantage of UGC is that your brand does not pay to create content. But there is more than that. We have listed the three main advantages of user content for your website below.
Original content creation
Making creative content is difficult. UGC can take some pressure off you for developing content. You can add customers' photos, videos, or comments on social media to your website whenever you need new content.
Time on site increase
Time On Site is directly related to the quality of website content. Adding customers' comments and photos on your website encourages your other customers to share content about your products, making them stay longer on your site.
Conversion rate improvement
People pay more attention to the POV of the people who used your product than to the item features on the product page. So UGC affects the customers' opinion and trust more than the content produced by the brand itself.
How to feature customers content on your website
If we ask you how many types of content there are on the internet, you'll probably need your both hands and fingers to count. But photos, videos, and tweets are more common. Let's see how to put each of these contents on your website.
Instagram photos
You can create a separate gallery for customers' images, like Sigma Beauty did on its site.
Or put each photo in Instagram's original template as the picture below.
Instagram/ TikTok/ Youtube videos
You can use each social media template to share users' videos too. WordPress enables you to copy the HTML link for any video and place the original content on your website. However, if you want more videos shown in less space, you should use plugins like Envira Gallery Plugin for WordPress to organize content.
Tweets
Fortunately, most tweets only contain text. So with a simple copy and paste and adding the tweet link, you can feature user comments on your website. But some people use photos or videos with the text. For these tweets, you have two options.
You can just take a screenshot from each tweet and add it to your website. Or use plugins to add twitter templates to get the best result.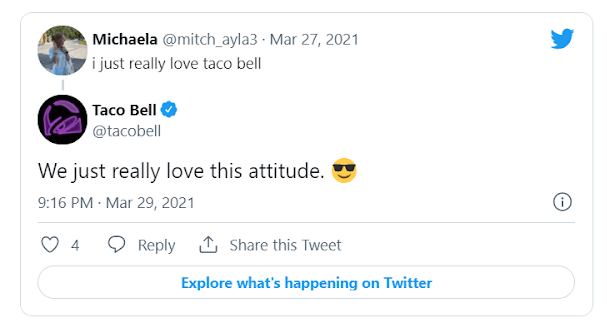 Create giveaway programs for social media shares
Everyone loves free stuff, and product giveaways are always a successful marketing strategy. A great way to encourage users to share products is to offer a giveaway for introducing your items to others.
But giveaway strategies of most businesses are similar and no longer attractive to people. You need to come up with new ideas for promoting your giveaway program.
Ideas to promote your giveaway plan
Here are some social media marketing strategy ideas for promoting the giveaway plan on WooCommerce. You should perform the same or similar ideas based on your business.
Find attractive templates for giveaway landing page
A good promotional giveaway landing page has certain elements proven to perform well. So, you don't need to go through all the webpage design steps on WordPress. ShortStack is a library of successful templates you can use to find the best giveaway landing page options for your WooCommerce store.
Use social media just to boost giveaway plan reach
With the random changes to social media algorithms and useful WooCommerce plugins, it makes more sense to host your giveaway plan on your website. However, you can use social media to boost its reach. This way, the success of your giveaway plan is not dependent on another platform.
Limit the promotion time
You can create urgency with users by restricting the giveaway promotion time. This sense gets them to do what you want faster. Visual elements like countdown timers or expiring offers on your landing page induce users to share your products quickly.
Enable different channels to target users
Don't think social media alone is enough to promote the giveaway program. You should include any promotion channel like pay-per-click campaigns, remarketing ads, blog posts, and emails to get the most out of least.
Best giveaway items
Now the fun part. The giveaway prize you provide for users is a critical part of your plan's success. Your prize should have a high value and persuade your prospects to engage with your social media marketing strategy plan. Let's look at the best items you can use as giveaways.
Free products
Your customers are interested in your products. Your products are also readily available. So why not do the easiest thing and consider your products as gifts?
Branded items
These products are a good opportunity to increase your brand value to people. Try to choose products that are involved in the daily lives of customers. Mugs, shirts, bags, and pens always make an impact.
Coupons and gift cards
Discounts are a win-win offer. You sell your product, and the customer feels good about receiving a reward. You can also partner with other businesses to donate collaborative gift cards.
Include loyalty rewards for social media shares
Aren't you happy if you get rewarded for a small job? This is the logic of loyalty programs. Social media shares rewards won't cost you a lot, but the result they bring is notable. Now, the question is what loyalty program is suitable for social media marketing strategy?
Which loyalty program should you pick?
There are many strategies for loyalty, but social media shares can't be applied to all of them. Two factors are important to the success of a WooCommerce loyalty program in social media marketing strategy: rewards and enjoyment; leading us to the following three plans.
Reward-based
This program rewards customers based on defined activities. Shopping is the easiest activity that includes points. But you can add tasks like referring a friend, writing a product review, and social media shares.
Level-based
The base of this program is to divide customers in proportion to loyalty level. You can increase the customer level for the number of product shares or produce UGC on different social media platforms.
Gamification
Social media is full of fun. If you start an entertaining contest in this space, definitely a lot of users will engage. Instagram photography contests and TikTok video challenges are the most popular choices. Again, don't forget to add users' content to your site.
Social media shares reward plugins for WooCommerce
Obviously, managing each customer's status and activity is not manually possible. So you can use loyalty plugins to let WooCommerce do it for you.
As its name shows, social boost is designed for social media management. By enabling to grow email lists, run social media contests and increase referrals, this plugin is a good choice for gamification.
The plugin offers points on signup, referrals, purchase, and social media shares to engage customers. You can create a membership program to reward loyal customers with exclusive offers and manually update the level of your customers.
Ask customers to share post-purchase experiences 
Which one impacts you deeper: David Beckham talking about the benefits of a shampoo brand, or a random Twitter user saying that shampoo causes hair loss? Definitely the second one. Because he isn't paid for his comments, and you can believe his words.
Ok, we got it. People's comments spread faster. But how to motivate customers to write about our products? We have some social media marketing strategy tricks.
To encourage more UGC, you can use accessible channels to ask customers and offer motives that get them to share their experiences.
Channels
When customers complete their purchase from your store, it means they trust you. So this is the best opportunity to use this trust and ask them to introduce your product to others. There are 2 communication channels proven to have good results.
Confirmation pages
You can put the social share button after the final purchase with phrases like "Tell your friends" or "Let's make our family bigger".
Email
Your WooCommerce store is full of customers' email addresses. Use these emails to ask for feedback and offer incentives we will show next.
Motives
Now that we know communication channels, we need to find out how to persuade customers to share their comments on social media.
Include rewards
You need to know what your customers are looking for. Discounts, free shipping, and gift cards are usually enough motivation to publish a post on social media. It would be great if you could personalize these rewards based on each customer's interests.
Offer a value
Sometimes you have to go beyond money and show that you are doing a valuable activity for every new customer to your store. Like what Leesa does for children in poverty. Remember that promoting value is easier than a product.
Dive into emotions
If you own a new business, you have to show how much customers can affect your growth by introducing your products to others. Tell customers that they are the first supporters of your business, and you will never forget them.
However, if you have a big and relatively famous store, the story is short. Just tell customers how much they can show off with your brand.
Which social media fits your business?
Now that you are familiar with social media marketing strategy ideas to encourage users to share content, you need to run hashtag campaigns based on your business field. The table below lists the most popular social platforms with their features. Find the most suitable option based on your business context and follow us.
| | | |
| --- | --- | --- |
| Platform | Enabled Media | Suitable for |
| Instagram | Photo/ Video | Every business |
| Twitter | Text/ Photo/ Video | Retail/ Services |
| YouTube | Video | Retail/ Online Education |
| TikTok | Video | Retail/ DIY store/ Services |
| LinkedIn | Text/ Photo/ Video/ File | Professional Affairs/ Services |
| Pinterest | Photo/ Video/ Infographic | DIY store/ Retail |
Social platforms and their features.
Best campaign for each social platform
Once we have picked the right social network, we need to find out what campaign in each social media will bring us a better engagement rate.
Instagram
The main Instagram audience is between 18 and 35 years old, which means they have enough energy to come up with interesting ideas. Photography contests are still the best campaign for this platform. However, after creating Reels, it is possible to share entertaining videos too.
Twitter
Twitter is based on writing and the users of this platform are very creative in making funny situations. You can award a prize to the most liked tweet containing your campaign hashtag, whether it is admiration or negative comment.
YouTube
There are two exciting ideas for the YouTube campaign. videos of unboxing your products and solving a problem using your products. For unboxing, you can use popular streamers to reach a larger audience.
TikTok
What do you think made TikTok so popular? The challenges! You can design a challenge related to your business and invite others to do it. Fortunately, the TikTok algorithm is not as complicated as Instagram, and everyone has a chance to be seen.
LinkedIn
This is the place to go in formal clothes. You can encourage users to write inspirational text. This way you offer value to the audience and your campaign hashtag will contain a lot of motivational content.
Conclusion
You can use customers' personal information for exclusive offers. For example, on customers' birthday, you can ask them to create a wishlist and share it on social media. Either social media shares or wishlist plugins could become handy in this situation.
When customers see your greeting, they feel important to your business, and their loyalty increases. On the other hand, when they share this list with their friends, several potential customers will be added to your store. Even if they do not buy from you, they will remember you as a trusted brand.
By giving customers the right motivation, they will easily share your products with others. Just remember to keep a warm and friendly tone in your request. Customers have no responsibility to promote your products. But if they did, you have to thank them.
Have you ever done these social media marketing strategy ideas on your WooCommerce store? If yes, what was the result, and if not, which method do you want to try? Please share this with your friends, so we know their opinions.
I'm super curious about marketing with WordPress. My challenge is to increase sales on WordPress without the need for other websites. How to sell more without more traffic? I seek the answer to this question in all my jobs!
Email: saeedthrees@gmail.com Twitter: Twitter Account Facebook: Facebook Page