How do I connect Blog2Social with my Google+ profile?
To connect Blog2Social to your Google+ profile, please go to "networks" in your Blog2Social Dashboard. Here you can see an overview of all the networks you can connect with Blog2Social.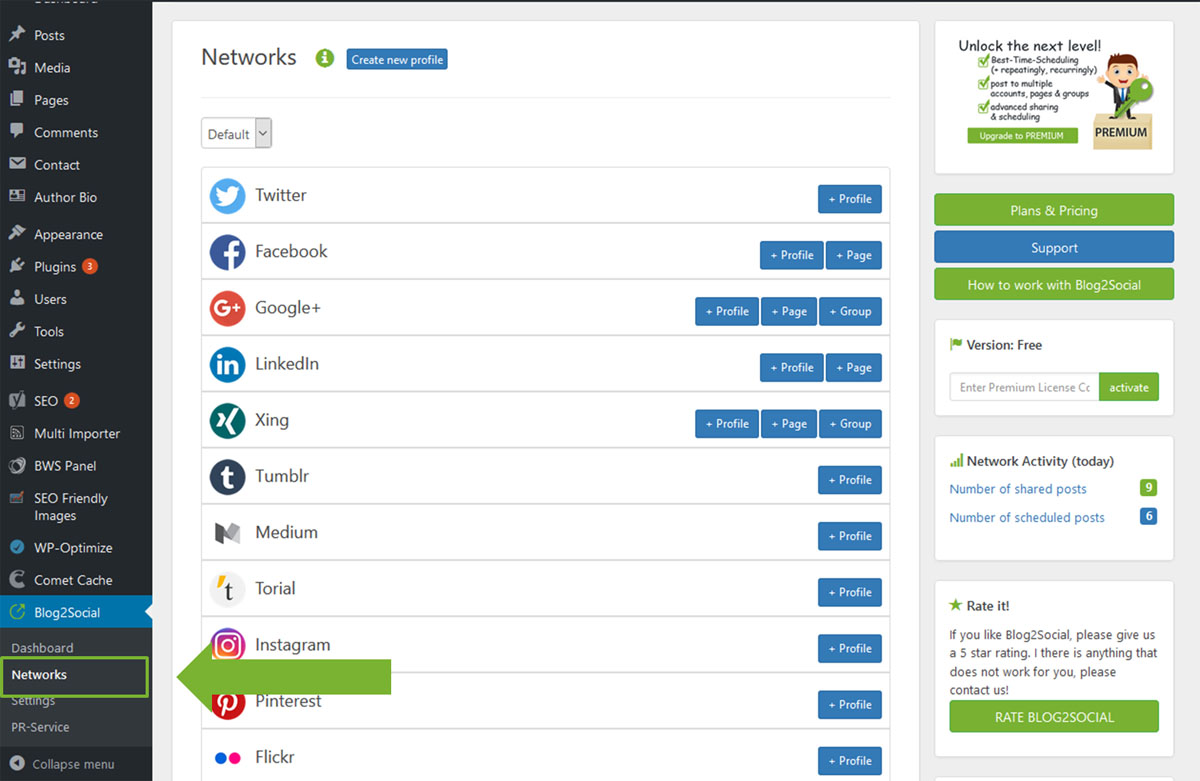 Click on plus profile.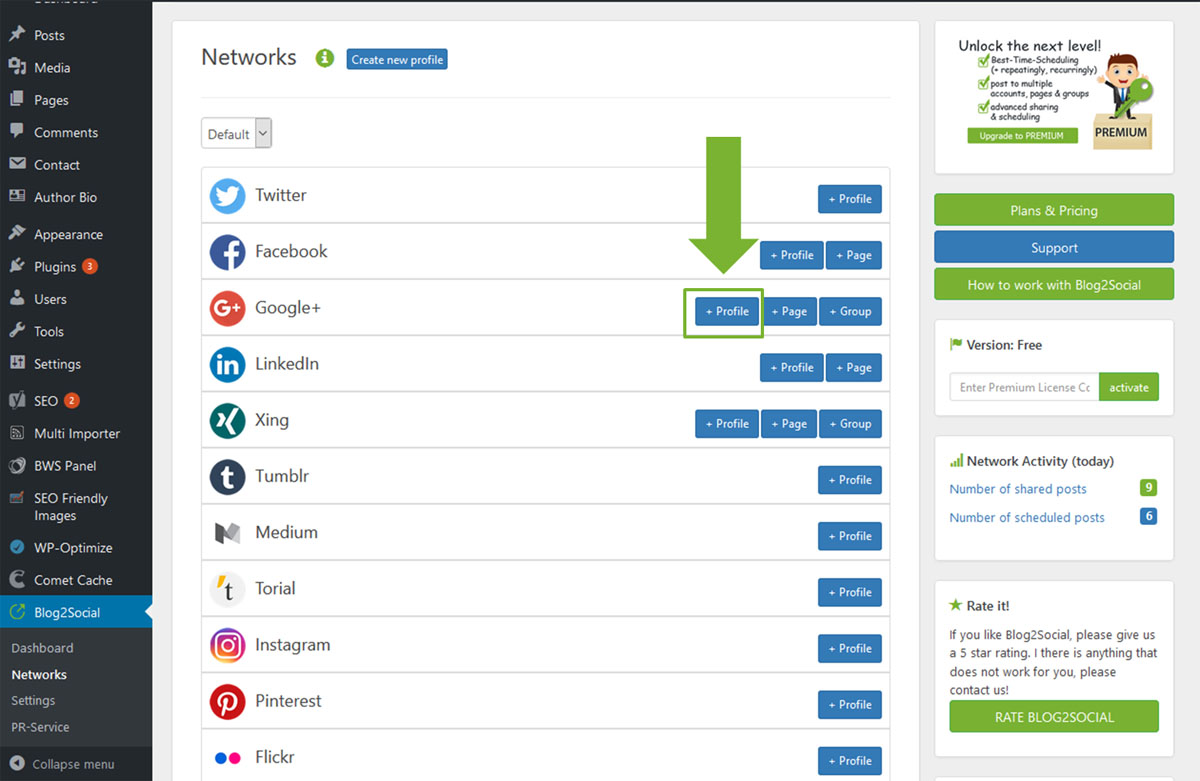 A separate window will open and ask you for your login data Please authorize the connection to Google+ by entering:
1) Your E-mail address
2) Your password
3) Click on "authorize"
To complete the authorization, please click on the blue link saying "Confirm access to your Google account".
A separate window will open and ask you to allow the access to your account. Please click on "continue".
After the account access has been enabled, you can close the window and go back to the previous one.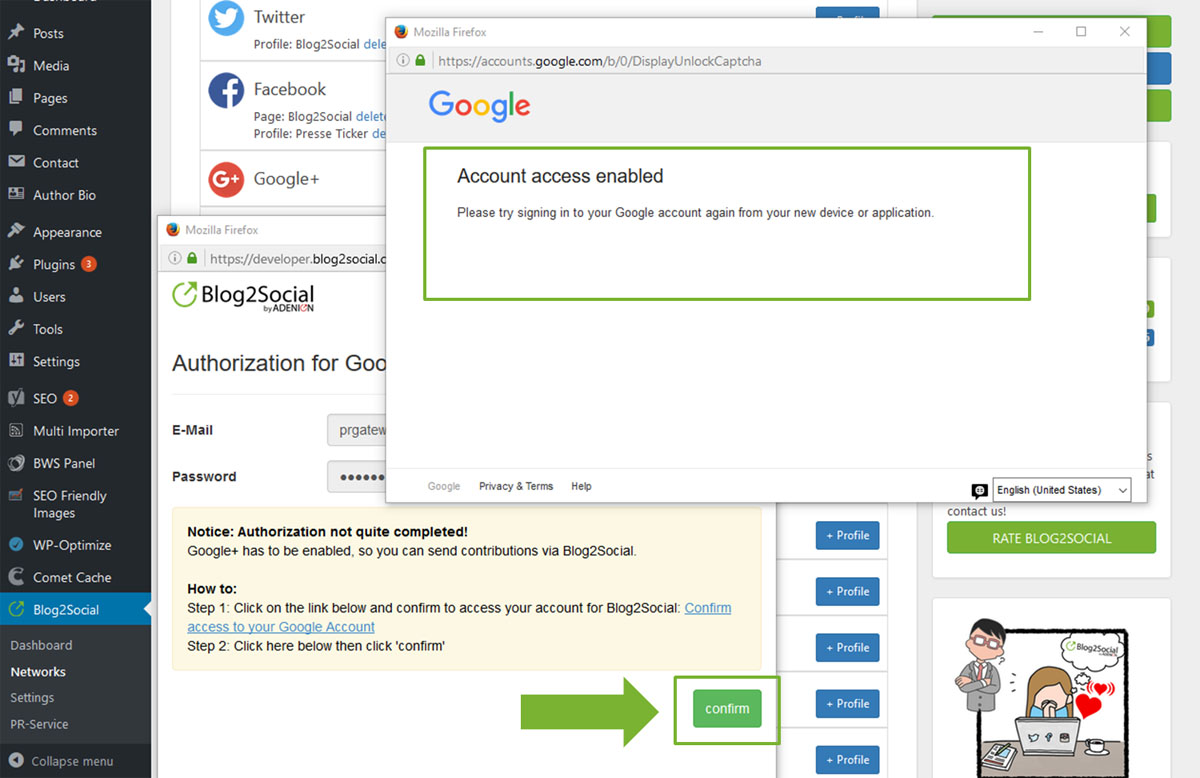 Click on "confirm" to finalize the authorization of your Google+ profile
To make sure your authorization with Google + was successful, please follow the security queries as explained in the subsequent steps
1) Log in to your Google account http://plus.google.com
2) Click https://accounts.google.com/UnlockCaptcha to open the security settings of your Google+ account.
3) You will be forwarded to a security query. Confirm the query.
Your account will be connected to Blog2Social. Done!