I connected my Facebook page, but I still cannot post to that page. What can I do?
In order to post to your Facebook page, in some cases you will have to adjust the posting rules in the settings of your Facebook page.

1. Log in to Facebook via your browser and go to your page where you will now find the menu bar on the left and scroll down to "Page Settings". 
2. In the section "General" look up "Visitor Posts". 
3. Select "Allow visitors to the Page to publish posts" and check "Allow photo and video posts".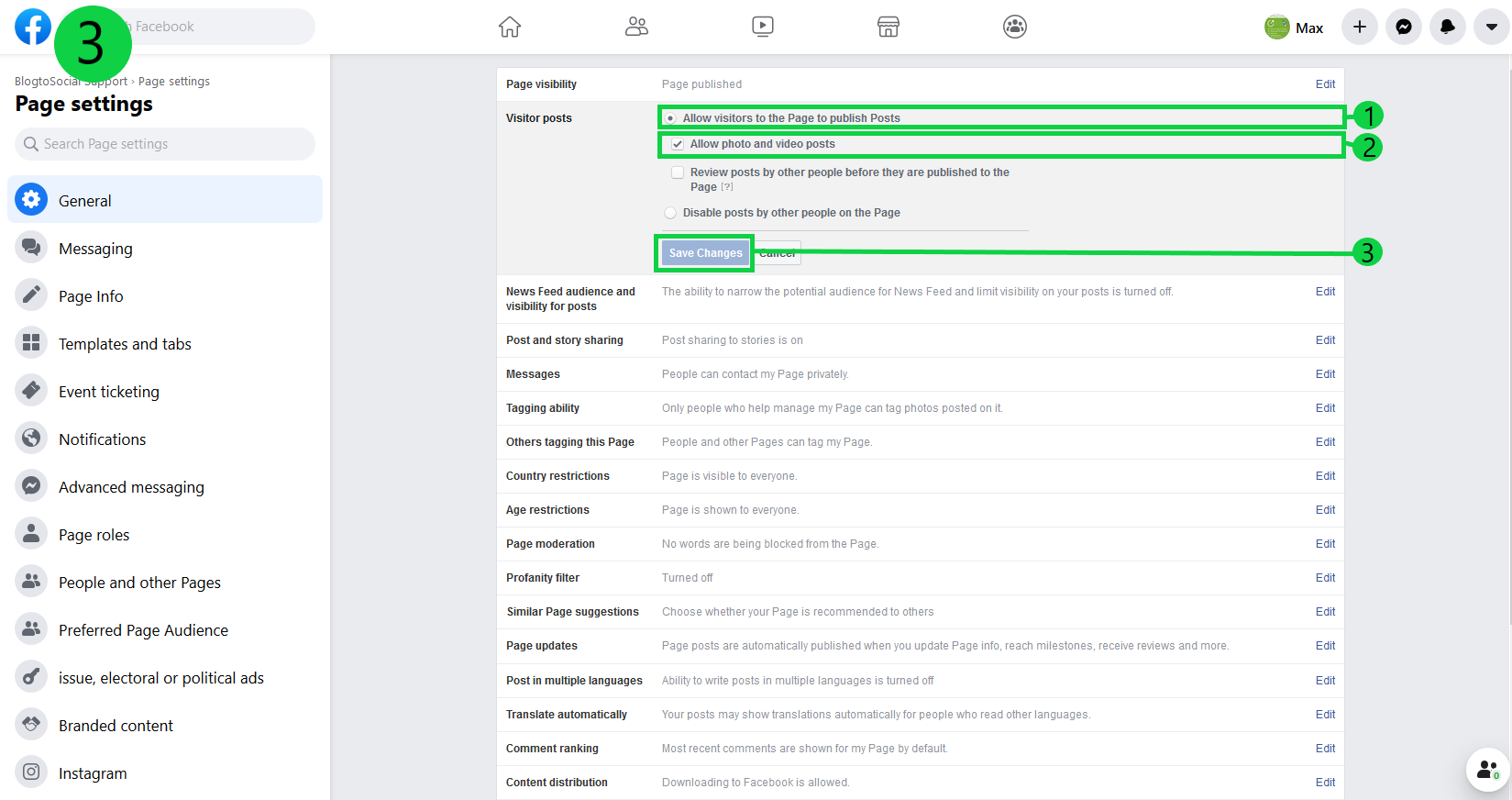 If you still cannot post to your page please check the app settings of Blog2Social on Facebook.
To do so you can use the following link:
https://www.facebook.com/settings?tab=business_tools&ref=settings
or click on
"Settings & Privacy" -> "Settings" -> "Business Integrations" in your Facebook profile.
After that you'll see the Blog2Social app and you can click on "View and edit" to check the settings.

Facebook Post Limit has been reached
You can share unlimited posts with Blog2Social. Facebook, like in this case, sometimes decides to place a post limit on pages when users are posting too frequently in a short time span. You can read about it here:
https://www.facebook.com/help/348805468517220

When Facebook lets you share posts again, the best option would be to not share all your posts at once. It's better, for example, to share one post in the morning, one in the afternoon and one in the evening.

More troubleshooting tips for Facebook pages
Tags:
Facebook
,
publish
,
settings