Can I save a specific selection of networks?
Yes, if you have connected a wide range of networks to Blog2Social and you don't post to all of them regularly, it might come in handy to create profiles for different network selections. This way you won't have to deselect or select networks manually when you need them. Just choose the network-profile that suits your needs.

To do so, please go to your Blog2Social dashboard and click on "networks".
At the top of the page you'll find a button "Create new profile". Click in it!
A separate window will open. Enter a name and click on "create".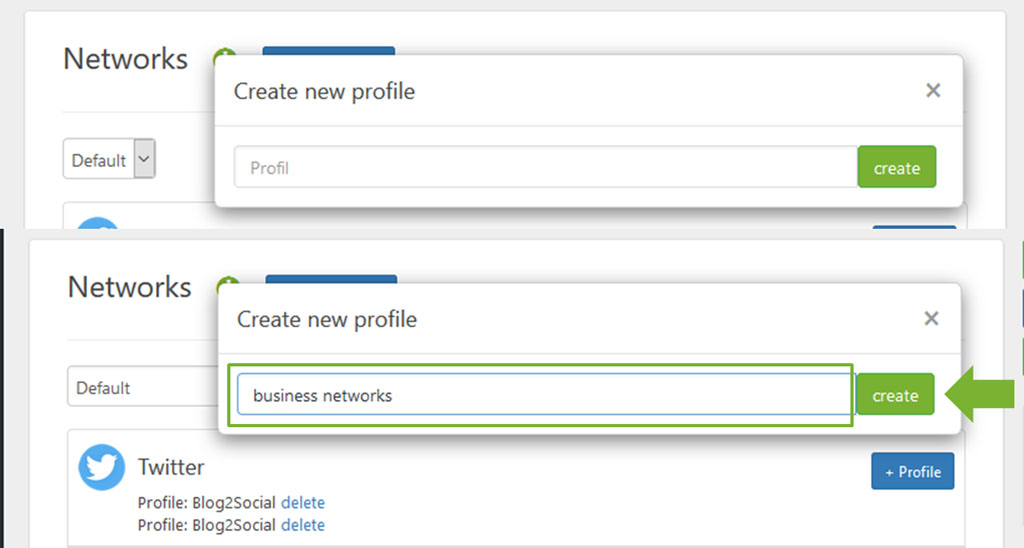 After you have done so, you will be forwarded to the usual network overview, where you can connect the networks that you'll like to have in this profile.
To lazy to do it all over again? Then apply this handy trick!
Go to your Blog2Social dashboard and select any post you like.
Click on "Share on Social Media" so you will be forwarded to the One-Page-Editor
Select or deselect the networks that you would like to have in your new profile
Choose the profile name you've just created and scroll down to the buttom of the sidebar
Click on "save".
You have created a new profile of networks, without any extra work!