How do I install Blog2Social?
Blog2Social is easy to use. It just takes 2 steps and 5 minutes to share your first post.
You can either download the Zip-file or install the plugin right from the Wordpress admin panel.
Once you have downloaded the ZIP-archive, just upload it to your blog (Plugins > "Add new" and click "Upload Plugin" in the upper left, then click "Install").
If you download Blog2Social from your WordPress administration panel click on ("Plugins" > "Add new" and enter "blog2social" in the search field in the upper right corner , then click "Install").
Activate Blog2Social.
It appears in the left hand side navigation menu.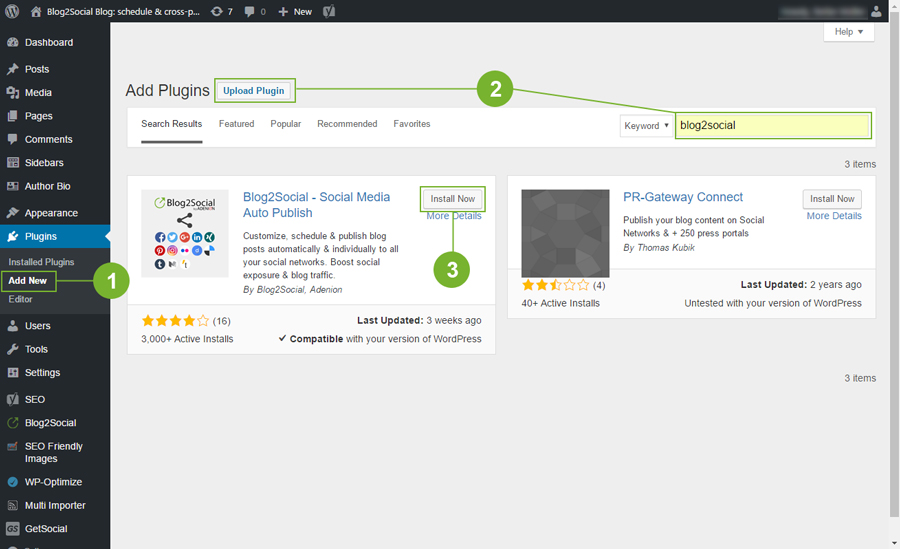 A comprehensive manual for installing and using Blog2Social is available on the Blog2Social website. 
The download of the ZIP-file is either available on the plugin page on wordpress.org or at the Blog2Social how to.