How to convert your Personal Instagram Profile into a Business Account
On Instagram, it is possible to set up Personal Instagram Profiles as well as Business Accounts. The Instagram Business Account provides access to many valuable features and offers significant advantages for businesses than a Personal Profile, for example, placing ads, promoting posts or creating an online store on Instagram. You can also add more information to your bio, simplify the contact process for your followers with a special contact button, add information about your business and industry, and much more. The good news is that you can easily convert your Personal Profile into a Business Account.
Blog2Social supports Instagram Business Accounts, so you can benefit from the major advantages. The prerequisite is a Facebook page to which you can link your Instagram Business Account.
This is how you convert your Personal Instagram Profile into an Instagram Business Account:
1. Go to your profile and click on the "Hamburger menu" in the top right corner.
2. Then click on "Settings".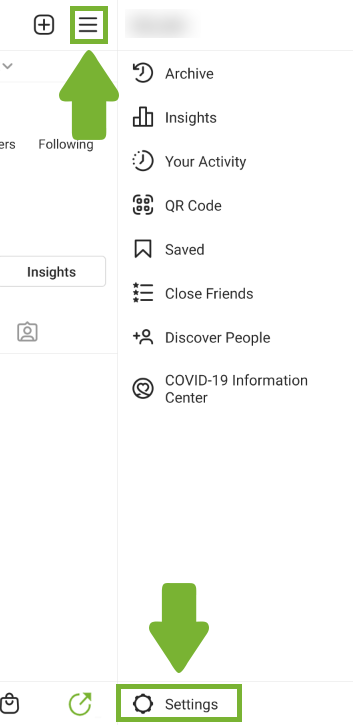 3. Click on "Account."
4. Click on "Switch to professional account".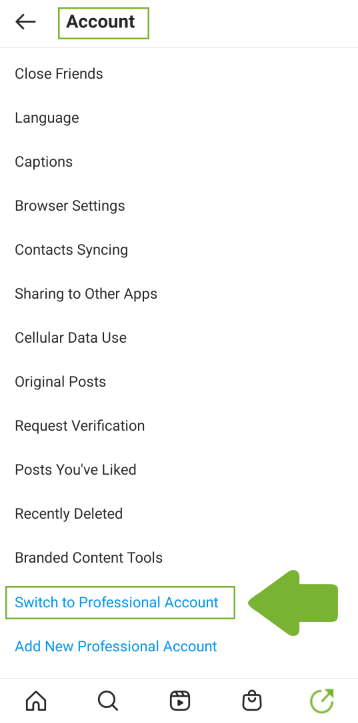 5. Click on "Business."
Choose the Facebook page you want to connect your Instagram Business account to. If you don't have an account yet, create a Facebook page directly from Instagram or skip this point for now and create a page directly in Facebook (add the link later).
6. Follow the instructions and click "Done".
Note: Creator profiles are different from Instagram Business Accounts and are not yet supported as such by the Instagram Business interface.
Afterwards, you can proceed to connect the Instagram Business Account to the Facebook Page in your Facebook Page settings.
You already have a Business Account and it is connected to your Facebook Page?
Then you can follow these instructions to connect your Instagram Business Account to Blog2Social:
How do I connect Blog2Social with my Instagram Business Account?
If you haven't connected your Instagram Business Account to a Facebook Page beforehand, the following guide will take you step-by-step through the process of setting up/connecting your Business Account to your Facebook Page:
How to connect your Instagram Business Account with your Facebook page
Troubleshooting guides for Instagram and Personal Instagram Profiles