How do I activate / deactivate the link-shortner?
Link shorteners can be used to create shortened versions of your url or to monitor the success of your social media marketing efforts by tracking the performance of your links across all social media networks. Blog2Social offers two link shorteners for your social media posts. You can choose either Rebrandly or Bitly to shorten your links when posting with Blog2Social.
How to activate a link shortener
To activate a link shortener, go to your wordpress dashboard then to "Blog2Social -> Settings".
Select either Rebrandly or Bitly and click "authorize".


A new window will open, asking you to either authorize the app, enter your login information or to create an account. If you already have a profile, enter your information or simply click "authorize app". If you don't have an account yet, you can create a free account right now.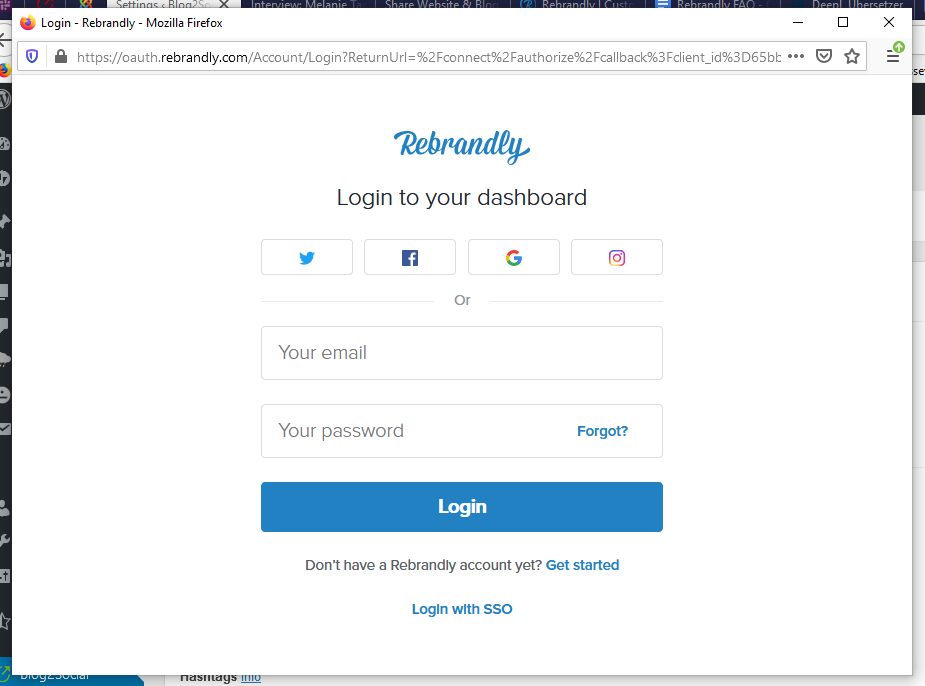 As long as a link shortener is activated in the settings, all your links will automatically be converted to short links.
Log into your account on http://bitly.com/ or Rebrandly.com to monitor your link performance.
If you are looking for more detailed instructions on how to connect Rebrandly to Blog2Social, click here: How to use Rebrandly for your social media
If you are looking for more detailed instructions on how to connect Bitly to Blog2Social, click here: How to track the performance of your posts with Bitly