How do I schedule blog posts to be shared only once?
To schedule a blog post to be shared only once, please go to your dashboard and click on "Share on Social Media" for the respective post.
Click on the drop-down menu and
Choose "Schedule post once"
Choose date and time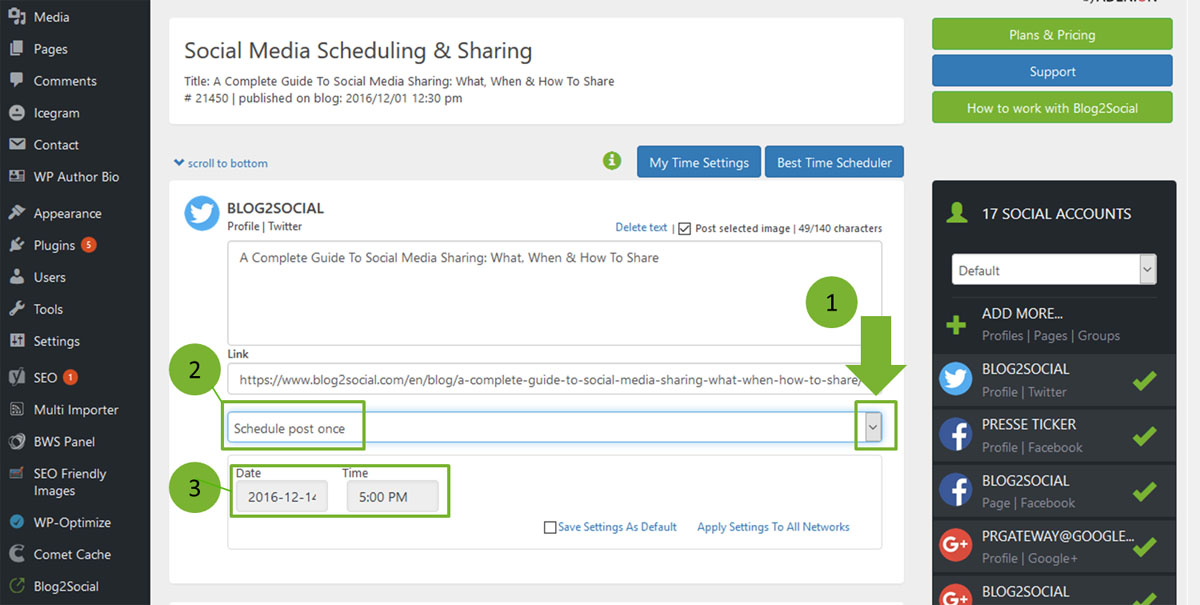 Scroll down to the end of the page and click on "Share". Done!
Save your customized posts as drafts
After your individually customization of your post you can save these as drafts. All of your customizations, as well as your network selection and scheduling times will be saved in your draft.
If you are happy with your settings, click on "Save draft".
Please note: When you try to save a draft for a WordPress post or page with an already existing draft, you will be notified that saving your draft will overwrite the old saved draft. Please make sure that you are okay with this before you proceed.
After saving your social media post customizations you can edit and share them later. This saves time that you can spend on other things like creating valuable content or engaging with your community.