If you have a coupon, you can save money on Blog2Social Premium.
To upgrade to Blog2Social Premium, you can follow this link:
>> https://www.blog2social.com/en/pricing/
There you can choose the Premium version you like. You can choose between the versions Smart, Pro and Business.
When you decided on a version, you can click on "Get started".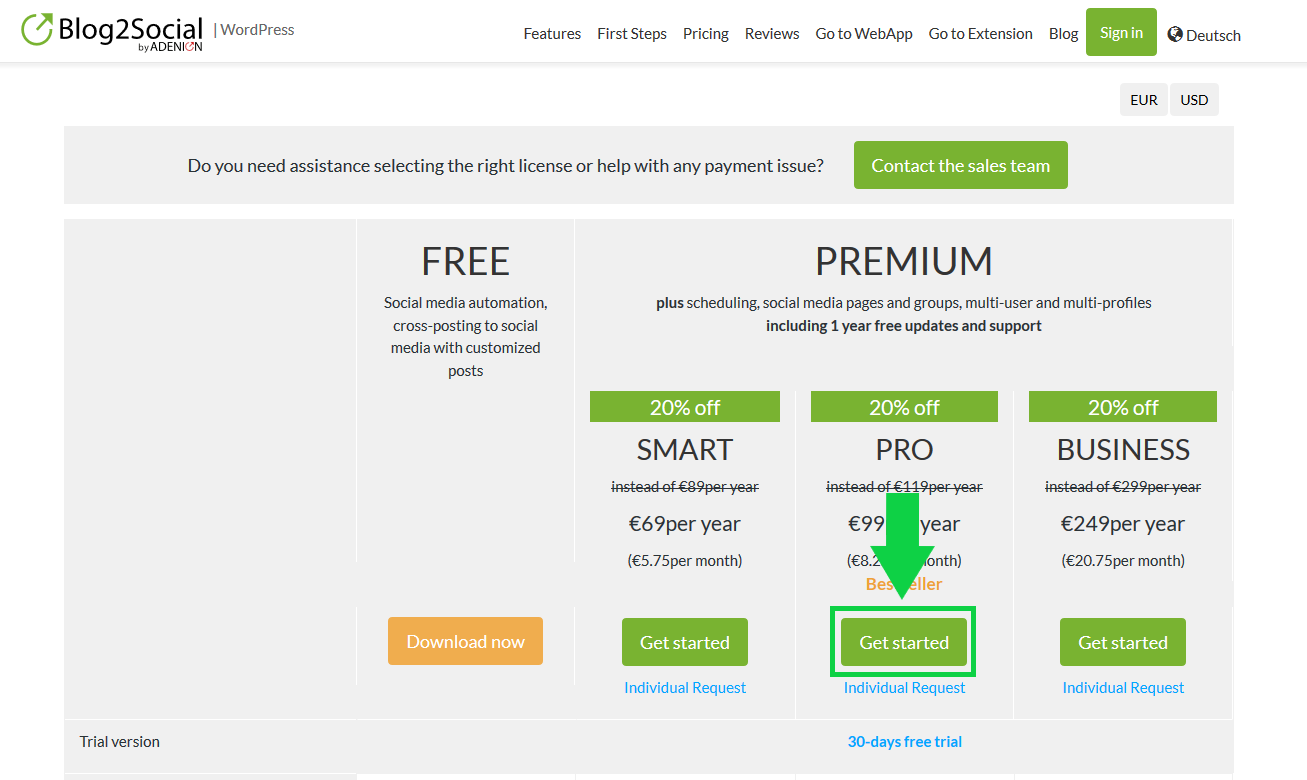 You will be directed to the site where you can enter your personal data. Then you can click on "Choose payment method & complete purchase". 
Please note: The basic data have to be entered first. On the second page you will find the option to redeem the coupon.
Now you can enter your billing information and the coupon code. When you entered the coupon code, you can click on "Apply". The coupon amount is now deducted from the price. 
You can finish the process by clicking "Submit Order". 
You are not sure which Premium version fits your needs? Just take a look here:
>> How do I select the right Blog2Social license for my needs?