How do I connect Blog2Social with Reddit?
To connect Blog2Social with Reddit, please open Blog2Social > Networks in your dashboard.to find an overview of all networks you can connect with Blog2Social. If your Reddit account is new, please subscribe to one Subreddit (these are the categories at Reddit) to connect your Reddit account with Blog2Social. To connect Blog2Social with Reddit simply click on "+profile".
A seperate window will open and ask for your log in data. Please authorize the connection to Reddit by entering:
Your username

Your password

Confirm everything by clicking on "Login".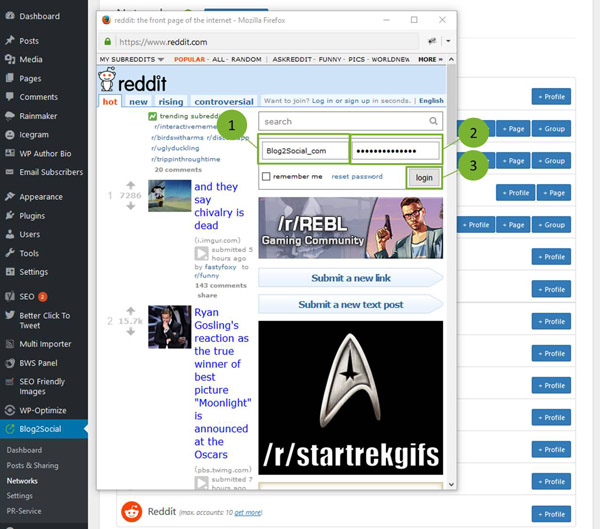 A separate window will open and ask you to allow the access to your account. Please click on "allow".
After you've done so, you will be able to select a certain a forum you would like to post to.
Open the drop-down menu to select the forum you want
Click "confirm"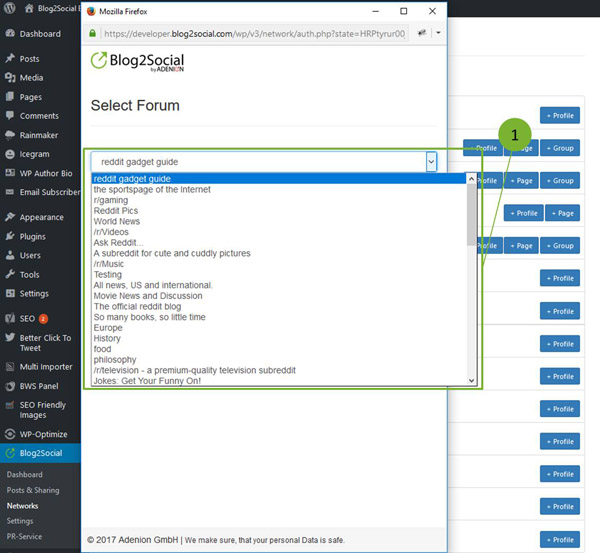 Tip: If you frequently subscribe to new subreddits make sure to reconnect your Reddit account to Blog2Social once in awhile, to update the selection of subreddits you can post to.
Done! You've successfully authorized Reddit with Blog2Social.

Tags:
connecting networks
,
Reddit