Faster and easier Auto-posting

Choose the option Auto-Posting and the network profile. Click "publish" or "update" and Blog2Social will post immediately optimized posts for each network. 100 % time saving.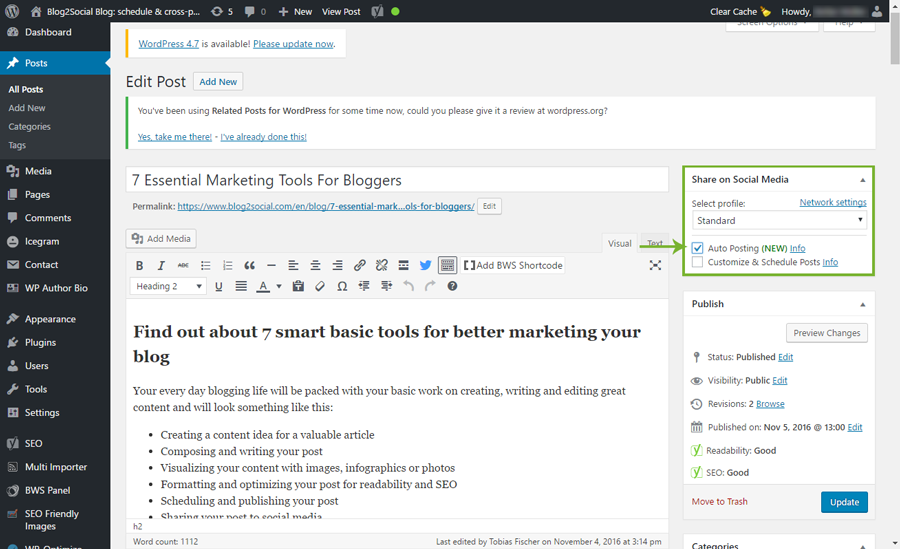 Scheduling of not yet published posts

Blog2Social makes it easy to edit your post and to schedule the cross-promotion in one step. Even if you want to publish your post later. 
Just edit the post, adjust the publishing date and save it. Then schedule the posts with Blog2Social. The blog post and the social media posts will be published, orchestrated as if you a whole social media team cares for it.
We've improved Blog2Social for test environments. 

Many user want to test a plugin in a test environment, before they install it on their public blog. We've improved the functionality for test environment.
More information: Download version 3.0.6