Go Premium and get even smarter with social media automation
The free version of Blog2Social offers you a whole bunch of great features for automatic sharing on all connected social media networks. For those who want to achieve even more, Blog2Social Premium is your social media solution of choice: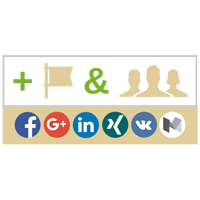 Pages and groups
Share your posts on pages and in groups on Facebook, LinkedIn, XING, VK and Medium.
Google My Business
Schedule and share your blog posts as Google My Business posts to update your business listing and to add fresh content for your company.
More users and accounts
Add multiple users and accounts per network. Define sharing-profiles for selected network bundles.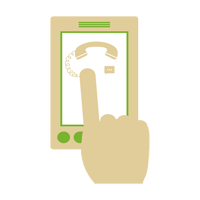 Premium support
Regular updates and priority support per e-mail and phone.
Social Media Calendar
See your entire schedule at a glance, with team view and network filter. Edit scheduled posts or add new social media posts per drag & drop.
Auto-Posting
Share your posts automatically across your preferred networks at once or at your pre-scheduled time-settings.
RSS import & auto-post
Share imported RSS feeds automatically to get more variations for your content.
Best Times Manager
Use the Best Times Manager to schedule your posts automatically or define your own best time scheme.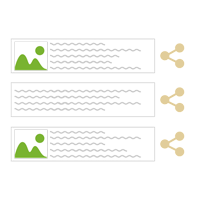 Schedule curated content
Schedule and share curated content from any source on your preferred networks.
Custom image
Select individual images per post or network and select any image from your media library to create more variations for your posts.
Custom format
Select link post or image post per network to choose the optimal format for your post. Shorten and optimize your url with Rebrandly or Bitly.
Open Graph and Twitter Card Tags
Add and edit meta tags for Facebook Open Graph and Twitter Cards to define the look of your link posts.