Are you looking for tips and advice for your WordPress blog or website? You need help getting started with WordPress? You are looking for inspiration to make your website or blog more successful? Here is a selection of the 11 top blogs about WordPress you should follow.
WordPress is the fastest growing CMS, with a market share of 63.5 % and around 75,000,000 websites using WordPress. With more than 50,000 WordPress plugins and a huge selection of themes, the WordPress CMS offers more an more options and features, but you can also quickly lose track.
If you are running your blog or website on WordPress CMS, it is likely you will sometimes need a little help or inspiration. There are thousands of very experienced bloggers out there, who are volonteering their expertise and knowhow on WordPress. They will help you with tutorials and instructions for the basics, workaround for common issues and reviews on WordPress plugins and themes.
Take a look at our selection of blogs about WordPress that you can follow to get advise and stay up to date. Learn from WordPress experts and find useful tips, tricks and inspiration.
The Top Blogs about WordPress
Solwin Infotech's blog is a mix of a complete source of WordPress. That incorporates the best WordPress themes & plugins, tips & tricks, news, and further inside out tutorials for beginners to the entrepreneurs.
Moreover, you can browse through effective tricks related to SEO, web design, and web development. It is well-organized in categories that you can look out the particular topics easily.
Specific Read: WordPress Developer Skills [Be Polished In 2020]

Virfice is quite a good resource for beginners to learn all about WordPress. It publishes tips & tricks, tutorials, roundups, and suggestions. You can find WordPress themes,plugins, reviews and instructions on how to create and run your site successfully. Virfice focuses mostly on people's common problems with WordPress and offers solutions in their posts.
Recommended reading: WordPress Security Guide: 20+ Tips to Secure WordPress Sites
Twitter (500+ Followers): @virfice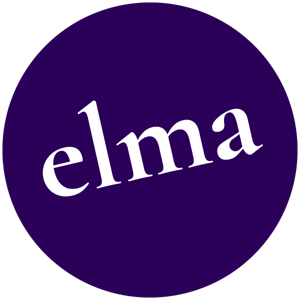 Ellen and Manuel from Elmastudio are web designers and WordPress theme developers. On their blog they show useful tips around WordPress. Especially tips about their own WordPress themes, but also other helpful articles to become a WordPress expert.
Check out Elmastudio's work here: Helpful Tips for Creating a WordPress Business Website
Twitter (7.000+ Followers): @ellenbauer
WPKube, founded by WordPress consultant Devesh Sharma, states that they "aim to provide the most comprehensive beginner's guides to anything about WordPress". The blog focuses on WordPress tutorials, How-tos, guides and reviews. But you can also browse through the latest WordPress news or lists of awesome themes and plugins.
From installing plugins, themes, automated installs and setups to creating and setting up pages for your website – WP Kube shows you how it's done.
Check out one of WPKube's awesome guides here: How to Start a WordPress Blog (Step by Step Guide)
Twitter (11.000+ Followers): @wpkube
On WPlift you can find updates about WordPress in the weekly WordPress News as well as reviews, tutorials and best of lists which will help you to get the most out of your self-hosted WordPress website. The goal of WPlift is to make their blog posts both actionable and enjoyable to read so that learning about WordPress does not seem like a chore.
If you are looking for some inspiration for your WordPress theme, check out the blog's theme gallery. Or browse through WPlift's WordPress Plugin Directory to find helpful plugins to add to your blog.
If you want to get a taste of WPlift's content, check out this article: How to Reduce Bounce Rates on Your WordPress Website
Twitter (18.000+ Followers):@wplift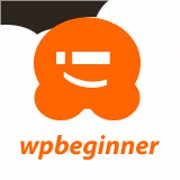 As the name suggests, the WPBeginner blog features helpful WordPress tutorials and guides that help WordPress newbies to get started and thrive on their journey to success. From choosing the best WordPress hosting to installing WordPress and selecting the best plugins – WPBeginner has got you covered.
The blog also includes the latest WordPress news, reviews, a selection of helpful themes, as well as a selection of the best plugins, which have been tested and reviewed by the staff.
Although the blog it called WPBeginner it is also very helpful for more experienced WordPress users who want to find some inspiration. Its content is valued by over 600,000 readers.
Check out this great collection of information and resources for WordPress beginners: How to Start a WordPress Blog the RIGHT WAY in 7 Easy Steps (2020)
Twitter (200.000 + Followers): @wpbeginner
The goal of WP Superstars is to simplify the use of WordPress and "give your website superpowers". Therefore, the blog includes WordPress tutorials and tips as well as a section of general articles about blogging. In the post series "The WordPress Update" you can find the latest news around WordPress.
You can also discover WordPress theme and plugin lists, comparisons and reviews. Furthermore, WP Superstars provides you with a hosting comparison page that can be a guide to help you find a hosting service for your specific circumstances.
Recommended reading: How To Update Your Old Blog Posts For Maximum Traffic
Twitter (8.000+ Followers):@wpsuperstars
If you want to stay up to date and get all of the latest news and updates about WordPress, WPTavern is a great source of information.
Moreover, you can find inside looks at plugins, theme lists and more. Besides the articles, WPTavern also provides weekly episodes of the podcast "WordPress Weekly".  The show specializes in covering the news throughout the WordPress community as well as interviews with special guests.
WPTavern's main contributors are Jeff Chandler, Marcus Couch and Sarah Gooding.
Check out one of WPTavern's podcasts here: Copy and Paste Editor Blocks via Gutenberg Hub's Block Library   
Twitter (29.000+ Followers):@wptavern
The WPExplorer blog covers a wide variety of topics. You can discover WordPress tutorials, reviews, news all around WordPress and How-to-guides. But you will also find tips and tricks related to marketing, SEO and WordPress security.
On WPExplorer you can also find two sections that specifically point out some of the best free and premium WordPress themes and plugins.
Recommended reading:Tips to Create High Converting Forms with WordPress
Twitter (34.000+ Followers):@WPExplorer
On WP Shout the two WordPress developers, contributors and enthusiasts Fred Meyer and David Hayes publish in-depth weekly WordPress tutorials for developers.
You can also read articles about WordPress news, theme and plugin reviews, ideas on how WordPress can be improved and blogging. Moreover, Fred and David share curated links to other cool stuff about the WordPress world.
Check out one of WP Shout's article here: Install Google Analytics in WordPress with Google Site Kit
Twitter (3.000+ Followers):@WPShout
On the ThemeGrill Blog you can discover articles in the categories WordPress security, -hosting and SEO. Moreover, it features WordPress tutorials, how-to-guides, tips and tricks, WordPress reviews, news and trends.
You can also browse through collections of WordPress themes and -plugins that are organised in lists representing a specific need.
Recommended reading: What is the Difference Between a Blog and a Website? (Explained)
Twitter (1.000+ Followers):@themegrill
The content on WP Mayor is mainly specialized in WordPress plugin, theme and service reviews.
Run by WordPress developer Jean Galea, the blog also publishes tutorials, tips and how-to-guides, news and opinion pieces from time to time.
Check out one of WP Mayor's reviews here: Boost Visitor Interactions With the Buttonizer Smart Floating Action Button Plugin
Twitter (27.000+ Followers): @wpmayor
ShoutMeLoud is a super authoritative WordPress blog founded in 2008 by Harsh Agrawal. He loves to disclose the exact ways and case studies of how he grew his website to over 832K subscribers and 1 million page views/month.
From beginner and advanced guides and tutorials on WordPress plugins, themes, SEO, and marketing to hosting recommendations, reviews, and deals – ShoutMeLoud has you covered on everything WordPress.
Check out one of ShoutMeLoud's epic guides here: WordPress Security Guide: 14 Pro Tips To Secure A WordPress Website
Twitter (41,000+ Followers): @shoutmeloud
Remark:
Of course, there are many more brilliant blogs about WordPress worth reading. We have just listed a very personal selection of blogs that we know and value as helpful resources for us and our clients. The order is carefully chosen and does not intend to represent a ranking.
Do you know and appreciate any other blogs that help you with your WordPress issues and that you would recommend to your WordPress fellows? Please let us know and leave a comment!
Samira Naumann successfully completed her studies of German language and literature and digital media communication at the RWTH Aachen and is now working as Social Media and Communication Manager at ADENION GmbH.