It doesn't matter if you are already an expert blogger looking for an addition to their content, or if you are just starting to blog: Importing RSS feeds to your site is always a plus.
This toollist will give you an introduction to the most important facts about RSS, feeds and importers and then list of the best plugins to integrate curated content into your site.
Each of these plugins has different features, so look out for the one that works best for you. These are the plugins I am introducing you to today:
WPeMatico
WordPress Automatic
My Curator
Import XML Feed
WP Content Pilot Pro
What is an RSS feed?
An RSS feed ("Really simple syndication feed") is basically a news ticker for a website. It is a text file provided by a blogger or website owner that is updated with new content every time something is published.
If a website or a blog provides an RSS feed, you can usually tell by an orange symbol on the top of the page. It looks like this: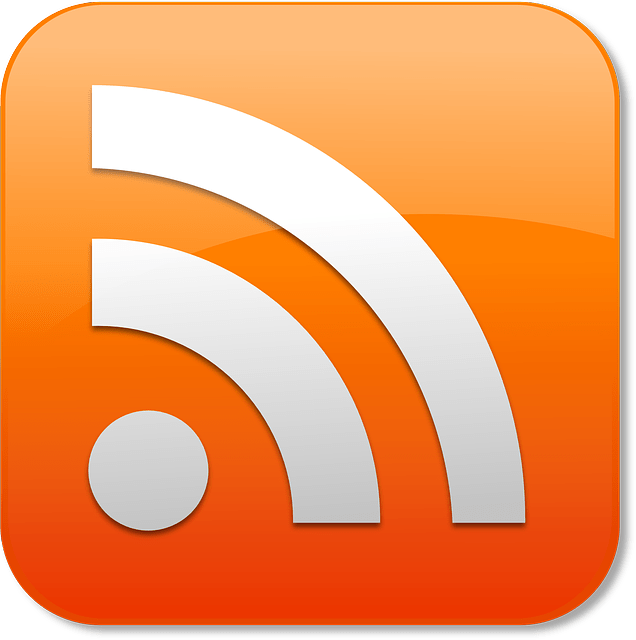 One click and the button will usually open a pop-up and you can download the RSS file. Next, you can either add your RSS file into a so-called RSS reader to display the content from the website. It allows you to view the content from many websites in one place. Some of the most popular RSS readers are Feedly and Inoreader.
Or you can integrate the news feed directly into your own website with an RSS importer. If you add several RSS files from different websites, an RSS importer is the perfect tool to create a news feed on your page with an ongoing stream of the latest content on a topic of your choice.
We love WordPress for it's great range of plugins and customization options. To display external content on your website, you can make use of the RSS files provided by so many websites. There are a lot of great RSS importers with many different features available as WordPress plugins. Most of them are free too. So it is not only valuable for your readers and an easy way to upgrade your blog to a content hub, but integrating RSS feeds into your website is easy and affordable.
What RSS importer should you use?
Let's find the perfect plugin to fit your needs! We've collected and tested some of the best RSS plugins. If you prefer widgets or typing your code, a very simple tool or one with more possibilities, you'll find the perfect option for your website in this list.
With WPeMatico you can easily add RSS feeds from multiple sources into one feed and add it to your website. Organize your feed by category and choose if you want the articles from the external websites should be published immediately to you blog, be saved as drafts or private posts. You can also choose how often the plugin should check for new content. Create your own schedule and post on your own frequency, from every five minutes to every few days.
| | | |
| --- | --- | --- |
| 4.8 out of 5 stars on WP | 20.000+ active installations | Prices from $0 – $276 |
Check out this demo for more information on WPeMatico.
The WordPress Automatic plugin posts from almost any website to WordPress automatically.
It can import from popular sites like YouTube and Twitter utilizing their APIs or from almost any website of your choice using its scraping modules. You can even fetch content from TikTok with this plugin.
For detailed instructions, take a look at their detailed documentation and setup guide.
| | | |
| --- | --- | --- |
| 4.8 out of 5 stars on Envato | 32.000 sales | prices from $30 – $39,38 |
MyCurator works a little bit different from the regular RSS importers. When setting up this plugin, you can add RSS feeds manually, but you can also enter keywords to find content on the topic you are interested in. It will then show you articles from different websites.
You can like the articles that you are interested in and dislike articles that are not interesting for you. Like that, MyCurator will show you more content you like and less of the things you don't want to see.
Choose and edit your favorite articles and post them to your blog or website.
| | | |
| --- | --- | --- |
| 4.5 out of 5 stars on WP | 2.000+ active installations | $0 – $30 a month |
Import any content from an external or uploaded XML/RSS file into any post type on your WordPress website.
When purchasing the premium add-on, you get access to even more features. For example you can save and load templates for your new posts.
| | | |
| --- | --- | --- |
| 3.7 out of 5 stars on WP | 3.000+ active installations | prices from $64 – $263 |
WP Content Pilot helps you to keep track of defined feed links and automatically posts contents from another site to your site without any coding. With the help of WP Content Pilot, you can import full contents, author, tags, categories and can set the featured images.
The most amazing feature that you can get from this plugin is the content spinner. The spinner helps to create unique content automatically by turning the fetched articles into human-quality articles. If you need to translate your articles, WP Content Pilot is also there to give you a hand. There are other features like template editor, custom tag, custom category, replace words, and so on. Besides RSS feeds, WP Content Pilot can auto-post from 26+ sources and can publish content from leading affiliate platforms as well.
To learn more about the premium features, please visit here.
| | | |
| --- | --- | --- |
| 3.4 out of 5 stars on WP | 3.000+ active installations | prices from $79.99 – $499.99 |
Use RSS import to share content on social media automatically
RSS feeds are not only a great source of content for your blog or website, they are also an easy way to post fresh content to your social media channels.
Social media automation plugins help you to automatically update your social media accounts with new posts. This enables you to provide fresh content from your own blog, and with RSS import from different sources, to your communities and followers, while saving a lot of time.
Posting content to your social media channels regularly helps you to get more visibility and engagement. Sharing content from your preferred RSS feeds enables you to fill the spaces between your own posts and gives you time to focus on creating quality content.
Share your RSS feeds automatically on social media with Blog2Social
Use RSS import and the Blog2Social autoposter for a fully automated publishing and sharing process. After sharing external content to your site via RSS import, the autoposter will send out social media posts immediately or publish them at the best times for your communities, depending on your settings.
You can customize the autoposter to fit your social media strategy: Select one or multiple Twitter, Facebook or Google My Business accounts or pages. Customize the content of the posts for each network with the posting templates. Activate the autoposter for imported content, or for all new posts or pages. It is a very powerful tool to automatically cross-post your content on some of the most popular social media.
Here is how to automatically share RSS content to your social media with the Blog2Social autoposter.
What are your favorite plugins for RSS import?
Now it's your turn: Find the websites you want to curate content from, add them to the RSS importer of your choice and start sharing!
If you were looking for an easy way to import content to WordPress, one of the plugins above will suit your needs. But of course there are many more amazing plugins out there, with great features for content curation.
So let us know: What other plugins deserve a place on this list? We look forward to reading your additions to our list in the comments below!
Christine has been a social media manager, online marketer and blogger for Blog2Social since 2019. She studied Marketing Management at IU International University in Cologne and graduated in 2023.