How to use the URL Shortener Sniply and add CTA snips to your short links
You can now connect Sniply to Blog2Social to automatically share Sniply links with all your social media posts. The popular URL shortener allows you to create a snip with a call-to-action that will be attached to your link and displayed on the linked site as a small overlay box. This enables you to include a call-to-action with every link you share, even with curated content.

Use Sniply to increase conversions from every piece of content you share. You can drive traffic to your website, landing page, customer service and more.

It's easy: Connect your Sniply account to Blog2Social. Select your brand and your CTA snip and Blog2Social will automatically attach your Sniply short links to your social media posts.

Please note: Please create at least one brand and one CTA in your Sniply account to connect Sniply to Blog2Social successfully.


How to connect Sniply to Blog2Social
To connect your Sniply account to Blog2Social, simply click on "Settings" in the Blog2Social menu. Select "Sniply" or click on "authorize" next to it to connect your Sniply account to Blog2Social.




A new window will open. Click on "Log in" to log into your existing Sniply account. Enter your login data to log in.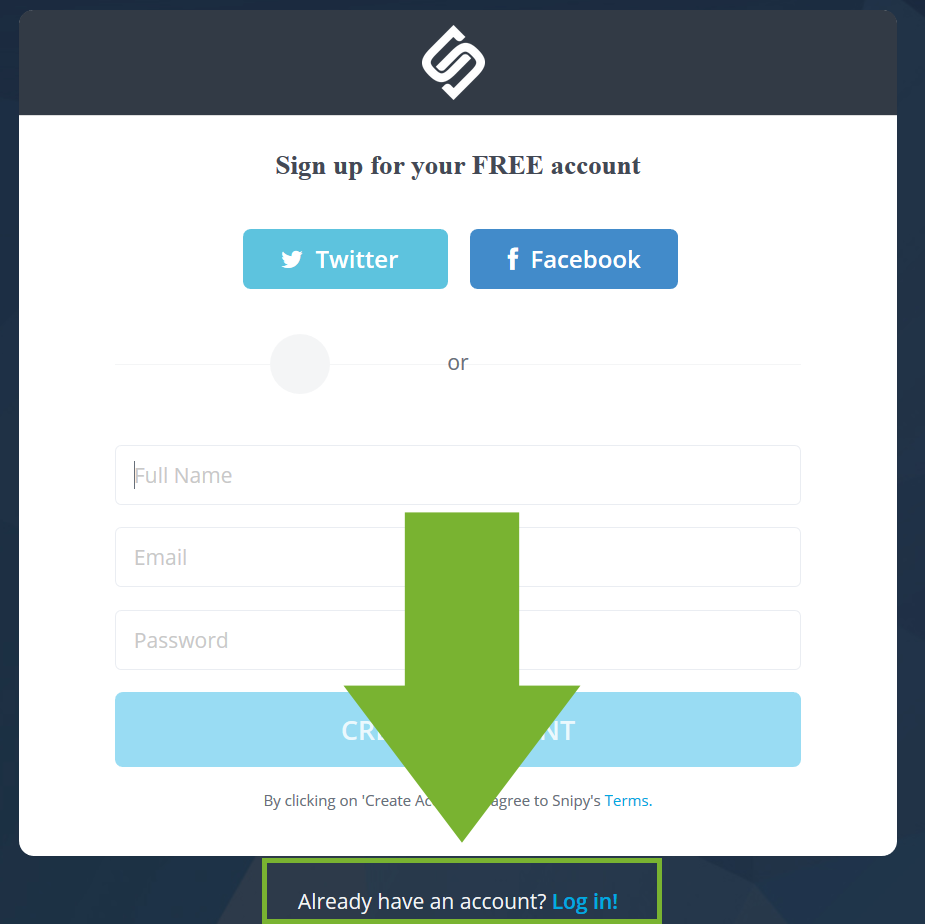 Tip: If you are currently logged into your Sniply account, Blog2Social will connect automatically and skip this step. If you have more than one Sniply account, please make sure to log into the right one.

After your login, Blog2Social will ask you to select a brand and call-to-action you want to use for all your social media posts.


Next to your Sniply account, Blog2Social shows you which brand and CTA type is currently active. You can always change the brand or call-to action type Blog2Social uses by clicking on "change" next to your account.




Blog2Social will now automatically shorten the URL of your social media posts with a Sniply short link and the attached CTA snip.
Please note: Due to network-specific policy changes, links on Pinterest are published unshortened.
Log into your account on https://snip.ly to see your stats and analytics for your shared links.
In the following guide you can find a detailed overview on which social media networks support Sniply: Supported social media networks overview
You want to use other URL shorteners for your posts?
Learn how to use the URL shortener Rebrandly for your social media strategy.
Learn how to track the performance of your blog posts on social media with Bitly.


Tags:
Action
,
brand
,
call
,
call-to-action
,
campaign
,
CTA
,
shortener
,
snip
,
Sniply
,
to