Running a successful website or blog does not end by hitting the publish button. No matter how awesome your content is, your website and your content will not get noticed unless you promote it like hell. Social media are powerful sources to reach out to your target audience, get more potential readers, and drive more traffic to your website. So, whenever you publish a new post, don't just wait for people to find your website, but actively share and cross-promote your content on multiple social networks as well as in groups and communities.
Tailoring your social media posts allows you to add a personal touch to each of your posts. But, sharing your posts manually is also a tedious and time-consuming process. Some days, you may simply just run out of time, especially if you publish regularly and post to more networks than just Facebook and Twitter. This is why you might think about social media automation. Social media tools can make your task a lot easier, much faster, and more convenient. However, there are
pros and cons of social media automation
and there are
certain rules
you should stick to in order to make your automation strategy successful for your content.
Here is what I suggest as basic rules and what I do to get the time-consuming work minimized. In this article, I will show you how to share posts with as minimal work and as much automation as possible to receive the most optimal output.
Cross-promotion: Why tailored posts get more likes
There are several tools for automatic cross-posting, but most tools just push the same post to all networks. They don't allow you to take full control of the output for each network. Just blasting out your post to all networks might not prove to have the desired effect. Successful social media posts are personal and engaging to encourage followers to comment, like, and share your content.
One of the strongest points against cross-posting is that each platform provides different options for presenting your posts. The networks allow different numbers of characters for your posting text and comment, different image sizes and some provide options for adding #hashtags, @handles, and emojis. And, every network community reacts differently to specific formats. Whereas hashtags on Twitter and Instagram encourage more engagement, hashtags on Facebook can get less engagement than postings without. On Facebook, followers prefer short comments. So, a social sharing tool should allow you to customize your posts for each network appropriately.
Cross-promote at the best times to post on each network
Whenever you share a post, only a fraction of your followers will actually see your post. Every network has its own rush hour for involvement and engagement. By auto-posting your posts to all networks at the same time, your post may just go down in the endless stream of social media noise. Sharing your post at
the best time to post on each network
 will be crucial for your post to be noticed.
WordPress allows you to schedule your posts to be published on a certain day and time. That is very convenient for better planning your posts when you find time to write and to publish, whenever it is the best time to get the words out. What if sharing your posts on social media was just as easy? Wouldn't it be nice if there was a way to automatically schedule and share your WordPress posts to social media whenever it's the best time to post?
There is. I will show you how to auto-share and auto-schedule your blog posts in the optimum format and at the very best time to post on each of your social channels.
Customizing posts for cross-promotion on multiple social platforms
The WordPress plugin Blog2Social posts to most of the networks I am using for cross-promoting my posts, that is:
Facebook (profiles, pages, groups)
LinkedIn (profiles, pages)
XING (profiles, pages, groups)
VK (VKontakte)
Flickr
Pinterest (pinwalls)
Tumblr
Medium
Bloglovin'
Torial
Reddit (subreddits)
Diigo
Telegram messenger (groups and channels)
The plugin turns your post automatically into the optimum format for each network, with pre-filled excerpts of your post according to the allowed numbers of characters for each network. Hashtags are automatically generated from your post tags and added to your post. You can customize your post format and post structure by editing the post templates for each social network.
You can auto-submit your posts for immediate publishing with just one click, but you can also customize and schedule your posts for each network almost just as easily. However, I personally prefer to customize my post and I would recommend taking this one more step to tailor your posts before you press the "Share" button. In my experience, customizing the posts gives your social media updates just the individual touch it needs to get more engagement.
Blog2Social makes the customizing process quite easy. You can see all of your posts for all your connected networks on a one-page preview. The editing fields allow you to add or remove the prefilled text, add personal comments, hashtags, or handles.
You can schedule your automatically by activating the pre-defined Best Time Scheduler, or you can define and save your own time settings for your posts to be sent to the different networks, for all networks, for each network, once or on a recurring basis.
Working with Blog2Social to cross-promote on social media automatically
The first thing you need to do is to install and activate the
Blog2Social
plugin. Upon activation just go to the submenu 
Networks »
to connect your social network accounts.
Sharing and customizing social media posts
On the Blog2Social dashboard, you see all the published posts. Select the one you want to share and click "Share on Social Media". You can also find the "Share" button in the editing section of each of your posts.
Blog2Social offers you two general sharing options, the "Social Media Auto Posting" and "Custom Sharing & Scheduling" option with a variety of customization features to give you full control of your social media management.
With the Social Media Auto-Poster enabled, your posts will be shared on your social networks as soon as you publish your blog post, or at your scheduled times. You can enable the auto-poster settings even for your not yet published posts.
With the Custom Sharing and Scheduling option, you will be directed to a one-page preview editor for all of your connected social networks, profiles, pages, or groups. On the right-hand sidebar, you can add or remove networks or select a specific set of networks for your current sharing preferences. If you use Blog2Social Premium you can also define different sets of networks for various sharing purposes. For example, if you want to share on specific social networks once and on others recurringly. Or, if you share various images with different comments, or whatever you like to do to promote your post more than once or with posts targeting different communities.
You may just click the "Share" button on the bottom and all social media posts will go out to your social networks immediately. Or, you may use the customizing options.
More sharing and scheduling options to cross-promote your posts
The editor fields for each social network are pre-filled with an excerpt of your post according to the number of characters allowed on each network. You may edit, add comments, or delete the pre-filled text with comments, hashtags, or handles.
And you may schedule your posts for each social network. By selecting the Blog2Social Best Time Scheduler pre-defined times for each network will show at the bottom of each post. You can edit all time settings, define or adjust your own preferred time settings as default times, or add recurring time settings for individual posts and networks.
You can check the time frames for the pre-defined Best Time Settings or define your own best time settings in the "Settings" submenu or you can simply edit the pre-defined times and save them as your own settings.
When you are happy with your posts and timings, you may also choose a selected image for your postings and click on the "Share" button to send or cue your postings for the automatic cross-promotion process.
The social media calendar helps you to keep track on all scheduled posts and to easily edit or drag and drop them.
Tips for tailoring your social media posts for cross-promotion
This is what I do for customizing to cross-promote my posts:
Twitter: I have multiple Twitter accounts, so I customize my comments for each Twitter account. I have automatically pre-defined to share them on different days and at differend times. I also vary my #hashtags add @handles if I want to refer to a specific Twitter user for this post. To cross-promote each of these posts I activate the Re-Tweet options. I also select a time-delay for automatically re-tweeting each of my tailored posts in each of my Twitter account. I can do this in accordance with the Twitter community rules for not sharing exactly the same post across multiple accounts.
Facebook profile: I add a personal comment to introduce my post. I ask questions or ask to comment on my post to encourage engagement. I use image posts format as well as link posts, depending on the content. We recently found out, that image posts have a huge impact on reach and interaction on Facebook. (In the Blog2Social settings you can select your preferred post format easily)
Facebook page: I edit my text for my business page slightly to give it a more formal touch. And I have pre-defined a time schedule to cross-promote my Facebook posts on a different day and time. (The Blog2Social Best Time Scheduler does this automatically).
LinkedIn profile: I use the same comment as on Facebook or tune it even a bit more businesslike.
LinkedIn page or focus page: I use the same comment as for my Facebook page, also with #hashtags
Instagram: I sometimes use a seperate Instagram image (prepared in advance), check and add some more #hashtags.
Pinterest: I sometimes use a seperate Pinterest image (prepared in advance). I check the appropriate pinwall or select another, check or slightly edit the text.
Flickr: I just check the text and sometimes add #hashtags
Medium, Tumblr, Bloglovin': I re-publish my post as it is or in a shortened version and a different headline and introduction. (The Blog2Social rich text editor makes this fast and easy). I have a pre-defined time schedule with a 3-7 day delay to my original post to allow Google to index my original post first. Blog2Social also automatically sets canonical tags, as recommended by the networks' community rules.
Reddit: I check the appropriate subreddit and adapt the headline and text to the specific community rules of each subreddit.
The customizing process for all networks takes me no longer than 5 minutes.
Wrap up: Cross-promote, don't just crosspost
If you're looking for new ways to manage the time to cross-promote your blog posts and cross-share your blog posts on multiple channels, smart automation will do the trick. The plugin Blog2Social will help you to manage your social media cross-promotions smarter, faster and easier. It saves a lot of time and routine work and leaves more space for actually networking with your followers.
Blog2Social is free for cross-posting and cross-promoting tailored posts automatically on your social media profiles. For more advanced scheduling and sharing and customzing option and to share on multiple platform accounts, pages and groups it will be worth taking a look at the Premium version.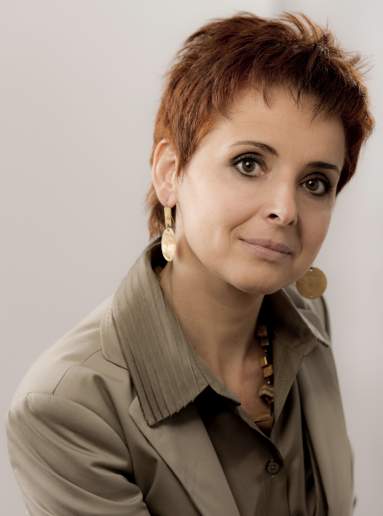 Melanie Tamblé is co-founder and co-CEO of Adenion GmbH. She is an experienced expert in content marketing and social media.
Adenion GmbH specializes in online services and tools for bloggers, businesses and agencies of any size to support their online marketing and content seeding tasks on the web.
Blog2Social as WordPress Plugin and WebApp enable fast and easy auto-posting, scheduling and cross-promotion of blog posts, articles, links, images, videos and documents across multiple social media sites.
Social media posts will be automatically turned into a customized format for each social platform and auto-scheduled for the best time. Social media post can be previewed and tailored with individual post formats, images or personal comments – all in one easy step.