In our world where video reigns supreme, consumers are hungry for captivating visual experiences to understand products and services. Did you know that users retain 95% of a message when watched on video, compared to a mere 10% when read in plain text?
Now, imagine harnessing this potential as a marketer – effectively informing and engaging your potential buyers. Sounds great, but it can be a struggle to create high-quality, cost-effective, and enjoyable videos on a regular basis, especially for a small business. Fear not! Get ready for your ultimate time-saving video tools for effortless and affordable production and promotion. With these game-changing video tools, you'll be crafting compelling videos that win over new customers, day after day.
You know you want to make great videos. You know what your expertise is. Still, you might have no idea what videos you want to make. That's where VidIQ comes in. VidIQ analyzes your YouTube channel as well as competitors channels, to find you daily new video ideas. It also knows the best keywords for your chosen topic. It shows you the keywords that give your brand the greatest visibility. VidIQ helps you optimize your YouTube channel, analyze the effectiveness of thumbnails, and provides ideas for tags, descriptions, and titles.
VidIQ's YouTube channel and newsletter also offer tips and tricks to master all types of videos and optimize them for a variety of platforms.
Pricing
VidIQ is free for one channel and includes tracking for three competitors and basic video analytics. The paid services, Pro ($7.50/month) and Boost ($39/month), offer more channels and additional features. A premium version at the mentioned price includes unlimited channels, users, and more.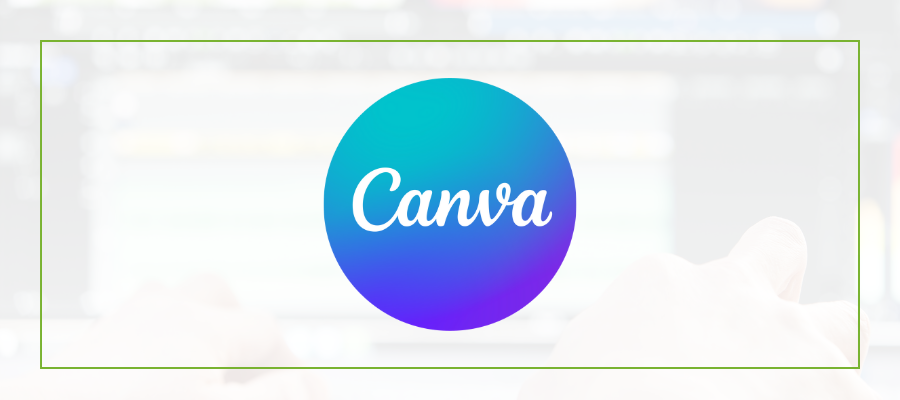 Now that you have ideas and keywords for your next video, you turn to an old friend: Canva. Previously just a great tool to effortlessly create graphics, the versatile design platform extended its functionality to video editing and customization.
One standout feature of Canva is its ability to remove and change video backgrounds effortlessly. Say goodbye to distracting or unappealing backgrounds that could diminish the impact of your message. With just a few clicks, you can seamlessly replace backgrounds, ensuring that the focus remains on your content and brand. Whether you want to transport your viewers to a stunning location or create a professional studio-like setting, Canva offers the flexibility to transform your videos with ease.
Another game-changing aspect of Canva is its extensive stock video library. Access a vast collection of high-quality videos right within the platform, eliminating the need for tedious searches across multiple websites.
But Canva doesn't stop at just backgrounds and stock videos. This powerful tool also allows you to add text, graphics, and overlays to enhance your videos further. From attention-grabbing titles to engaging captions, you can easily create visually stunning and informative videos that deliver your message effectively. With Canva's intuitive drag-and-drop interface, even those without prior design experience can effortlessly craft professional-looking videos that leave a lasting impression.
Pricing
You can use Canva, as well as many of its features, stock images and videos for free. When you use it often, you might consider the pro ($9.15/month/person) or the team ($11.60/month/person) for even more free stock content and more features, for example AI-based design tools.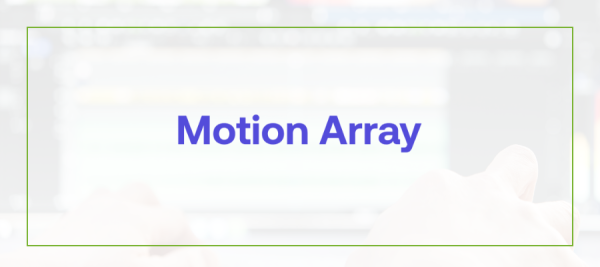 Motion Array is the place for unlimited creative assets. This includes stunning stock footage and graphics to add depth and variety to your content. Using Motion Array can bring several benefits to your video marketing efforts. Motion Array also offers a vast library of video templates, motion graphics, and audio tracks. You can easily find and incorporate visually appealing elements that align with your brand and help you create engaging and professional videos.
Whether you need eye-catching transitions, stylish text animations, or dynamic overlays, Motion Array is the place for you. These effects can help make your videos visually appealing and memorable. By incorporating these professional-grade visual elements, you can captivate your audience and leave a lasting impression.
Motion Array also provides a suite of powerful editing tools that can streamline your video production process. With features like customizable video templates and pre-built effects, you can save time and effort by quickly creating visually stunning videos. These tools enable you to focus on the creative aspects of your video marketing campaigns without getting bogged down by technical complexities.
For teams or collaborators, Motion Array offers collaboration features that facilitate teamwork. You can invite team members, assign roles and tasks, and track progress, ensuring smooth coordination and efficient workflow. These collaboration tools enable seamless communication and make it easier to work together on video marketing projects.
Pricing
Your marketing can benefit from MotionArray starting from $19,99/month. Sharing the joy and working as a team, you can save a bit of money, paying $37,50/month for two users.
Don't feel comfortable in front of the camera? Synthesia is an AI-powered video generation tool that allows you to create realistic-looking videos by using text-based scripts. It utilizes artificial intelligence and deep learning technologies to generate videos with lifelike virtual presenters or avatars speaking the script you provide. Synthesia's aim is to simplify and automate the video production process, making it accessible to individuals and businesses of all sizes.
With this tool, you cannot only customize your videos and choose your own avatar, it also allows multilingual video production in languages you don't even speak. Synthesia supports multiple languages, allowing you to easily create videos in different languages and expand your reach to a global audience.
Creating videos this way is, of course, a fantastically affordable and quick way of creating videos compared to filming and editing videos with a real person. However, it is essential to note that while Synthesia provides an efficient and automated video creation solution, it may lack the human touch and genuine connection that can be achieved through traditional video production methods. It is crucial to strike a balance and evaluate whether Synthesia aligns with your brand's tone, messaging, and target audience expectations.
Pricing
You can start creating your own AI-powered videos for $30/month. This is their personal plan, for bigger teams they offer custom solutions.
Animaker allows you to easily create animated videos, without any knowledge on animating at all. This handy tool provides a user-friendly interface and a drag-and-drop editor that makes video creation accessible to users of all skill levels. With its intuitive platform, you can easily design and customize animated videos, explainer videos, infographics, and more.
Animaker offers a vast library of templates, characters, props, backgrounds, and animations that can be easily incorporated into your videos. You can choose from a variety of styles and themes that align with your brand and tailor them to your specific marketing needs.
With Animaker, you also have full control over customizing your videos to align with your brand identity. You can add your logo, choose brand colors, and incorporate your own images and assets. This level of customization helps you create videos that are consistent with your brand aesthetics, reinforcing brand recognition and building a cohesive visual identity across your video marketing campaigns.
Pricing
You can start animating videos with Animaker starting from $10/month. If you need videos longer than 5 minutes, a higher quality or a high amount of videos per month, you can instead choose a starter ($19/month) or a pro ($49/month) package. There are also custom solutions available.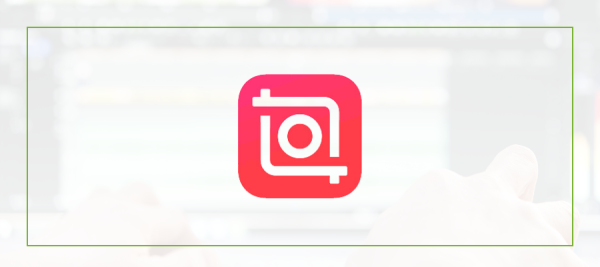 The previous tools are great for editing videos in your browser. If you want to edit videos on the go using your phone, InShot is a powerful and versatile tool that can be highly useful.
Just like Canva and Synthesia, InShot is extremely easy to use. It features a user-friendly interface that makes it accessible to both beginners and experienced video editors. Its intuitive layout and straightforward timelines enable users to quickly navigate the software and start editing their videos with ease.
InShot supports a wide range of video and audio formats, allowing you to import and edit various types of media files. This versatility ensures that you can work with your existing video footage and incorporate different assets seamlessly into your marketing videos. Effortlessly create vertical videos for your stories, square videos for your feed or horizontal videos for YouTube or Vimeo.
With InShot, your videos will never be boring: InShot offers a variety of free-to-use music and sound effects for your videos. Add music to your videos to transform the mood, transport information and connect with your audience.
Pricing
InShot and many of its editing features are available free of charge. If you want to remove ads and watermarks and get access to additional filters, effects and transitions, you can upgrade to pro ($3.99/month).
Now that your video has been edited to perfection, it is time to put it out there! Share your video on social media to reach your audience effectively. Blog2Social is a social media automation tool that is perfectly designed for sharing all your content on your favorite social media platforms. Unlike many of its competitors, it does not only allow sharing text, links and images, it also lets you share videos.
Depending on the platform, you can either directly upload your videos to the respective social media platforms or host them on popular video-sharing platforms like YouTube or Vimeo as well as Facebook, Instagram, Pinterest or Twitter. You can also share your video as link posts to all the networks that don't allow sharing videos directly.
You can easily tailor your social media posts to suit each platform's specifications. For example, by personalizing the captions and titles of your videos, or adding all your important keywords, as well as hashtags. Each platform has its own unique features and character limits. Blog2Social will help you adapt your descriptions and videos in one single workflow for all selected platforms accordingly.
Make the most of your videos by scheduling your posts at the best times for visibility and engagement. You can schedule each post for the perfect time when most of your audience is online. If you don't know the best time for your post, Blog2Social will schedule your posts automatically for the best time on each network to maximize engagement.
Pricing
With the free version, you can already tap into basic Blog2Social functionalities and experience the convenience of seamless social media sharing. Elevate your social media game by upgrading to the premium features starting at just $7 per month. This option allows you to share your videos per link post. For your advanced video marketing endeavors, such as publishing, scheduling and sharing your video files from your media library, Blog2Social has got you covered with an exclusive add-on available for just $5.75 per month.
Maximize Your Video Engagement: Harnessing the Power of Multiple Social Platforms
To truly capitalize on the potential of your video promotion, it's essential to leverage multiple social media platforms. By tailoring your video content for distribution across diverse networks like Facebook, Instagram, LinkedIn, TikTok, and more, you can maximize reach, foster stronger connections, and drive higher engagement. Let's explore how you can effectively promote your videos across these platforms with the help of tools like Blog2Social, thereby transforming your video marketing strategy into a resounding success.
Why you should post videos on TikTok
Wide reach and engagement: TikTok has gained immense popularity, particularly among younger demographics. It offers a vast user base and provides excellent opportunities to engage with a large audience. TikTok's algorithm promotes content based on user interests, making it easier for your videos to gain exposure and go viral.
Creativity and virality: TikTok's short-form video format (15 to 60 seconds) encourages creativity and allows you to create captivating and highly shareable content. The platform's unique features like filters, effects, and music options enable you to produce visually appealing and entertaining videos that can quickly spread across the platform.
Trend-driven content: TikTok is known for its trend-driven nature. By participating in popular challenges, using relevant hashtags, and staying up-to-date with trends, you can increase your chances of reaching a broader audience and generating buzz around your brand.
Why you should post videos on YouTube
Extensive reach and discoverability: As the largest video-sharing platform, YouTube provides an enormous audience base with billions of active users. It offers excellent discoverability through search results, recommended videos, and suggested content, making it easier for users to find and engage with your video marketing campaigns. Especially YouTube's new Shorts, that are similar to reels and TikToks, are highly engaging and have potential for going viral.
Long-form content and tutorials: YouTube's platform is well-suited for longer video formats, making it ideal for in-depth tutorials, product demonstrations, and educational content. It allows you to showcase your expertise, build credibility, and provide value to your audience, leading to stronger brand loyalty.
Monetization and ad opportunities: YouTube offers various monetization options, such as ads, sponsorships, and channel memberships. This allows you to potentially generate revenue from your video marketing efforts. Additionally, YouTube's ad platform enables you to reach a highly targeted audience through precise demographic and interest-based targeting.
Why you should post videos on Vimeo
High-quality and professional content: Vimeo is known for its emphasis on high-quality and visually stunning videos. It is a preferred platform for filmmakers, artists, and businesses seeking a more professional and polished presentation of their video content. Vimeo's focus on quality can help enhance the perception of your brand and attract a discerning audience.
Customization and privacy control: Vimeo provides advanced customization options for video embedding, player settings, and branding. It also offers privacy control features, allowing you to choose who can view your videos, embed them on websites, or download them. This level of control is particularly valuable for businesses that want to restrict access to their content or share videos exclusively with specific clients or partners.
Analytics and viewer engagement: Vimeo offers detailed analytics that provide insights into viewer behavior, engagement rates, and video performance. These analytics enable you to refine your video marketing strategies, understand your audience's preferences, and optimize your content for better results.
Why you should post videos on Instagram
Visual-focused platform: Instagram is primarily a visual platform, making it perfect for showcasing your video content. You can upload videos to your feed, share them in Stories (up to 15 seconds), or use IGTV for longer-form videos (up to 60 minutes for verified accounts). Instagram's emphasis on aesthetics and creativity allows you to capture attention and engage with your audience through visually appealing videos.
Hashtags and discoverability: Utilizing relevant hashtags in your video captions on Instagram can help increase your content's discoverability. Users can find your videos by searching for specific hashtags or exploring trending topics, enabling you to reach a wider audience interested in your niche or industry.
Influencer collaborations: Instagram is home to a vast community of influencers and content creators. Partnering with relevant influencers who align with your brand can amplify your video marketing efforts. They can create sponsored content, promote your videos to their followers, and help you expand your reach and credibility.
Why you should post videos on Facebook
Large user base and demographic diversity: Facebook remains one of the most widely used social media platforms worldwide, offering a massive user base across different age groups and demographics. This diversity presents an opportunity to target and engage with various audiences through your video content.
Facebook Watch: Facebook Watch is a dedicated video platform within Facebook that allows users to discover, watch, and engage with videos. It provides an opportunity to showcase your videos to a specifically video-focused audience and benefit from the platform's algorithms that recommend videos based on user interests.
Targeted advertising: Facebook's powerful advertising platform enables you to create highly targeted video ads to reach specific audiences based on demographics, interests, and behaviors. You can leverage Facebook's extensive user data to ensure your videos are seen by the right people, enhancing the effectiveness of your video marketing campaigns.
By strategically utilizing each platform's unique features, you can effectively promote your brand and drive your video marketing success. To do this use video tools and recycle your videos! Though each network has unique requirements for video lengths and formats, there are some overlaps. You can, for example, post the same video as a YouTube Shorts video, an Instagram Reel and a TikTok.
There are also ways to recycle your videos, even if the format does not match. Check out how you can repurpose your videos here.
Get started with your video tools!
The world of video marketing offers endless possibilities for businesses looking to captivate their audience and drive meaningful engagement. With the right video tools at your disposal, you can create compelling visual content, effectively promote your brand, and reach your target audience like never before. Whether it's leveraging the editing capabilities of tools like Canva and InShot to craft professional and visually stunning videos, exploring AI-driven solutions like Synthesia to automate and personalize your video production or harnessing the power of social media platforms like YouTube, TikTok, Instagram, and Facebook through Blog2Social to amplify your reach, there's a tool for every need and goal.
Video is more than just a trend. It's a powerful medium that convey your brand story, showcase your services, and establish a connection with your audience. By incorporating video into your marketing strategy you can create memorable experiences, increase brand awareness, and drive conversions.
Whether you're a seasoned marketer or just starting out, the possibilities are endless. Start leveraging the power of video today and watch your brand soar to new heights!
Read more
Optimal social media video sizes
How to boost your social media presence using video
Christine has been a social media manager, online marketer and blogger for Blog2Social since 2019. She studied Marketing Management at IU International University in Cologne and graduated in 2023.