How to upgrade the license?
When you have started with Blog2Social Premium and realize that you need more social media automation, you can directly upgrade the license to your needs in your Blog2Social account. You can also customize your Blog2Social license by adding more users, groups, and pages according to your needs.
You can upgrade your license from
Smart -> Pro 
Smart -> Business
Pro -> Business.
To upgrade your license you can log into your Blog2Social account with your login data via this link:
>> Go to your Blog2Social account
You can enter your email and your password and click on "Sign in". 
Now you can see an overview of your license status and the assigned licenses. You can click on "Upgrade version".
You will be redirected to the page where you can choose the Premium version you need and click on "Choose payment method & complete purchase".

Then you can complete the process by entering your billing information and clicking on "Submit order".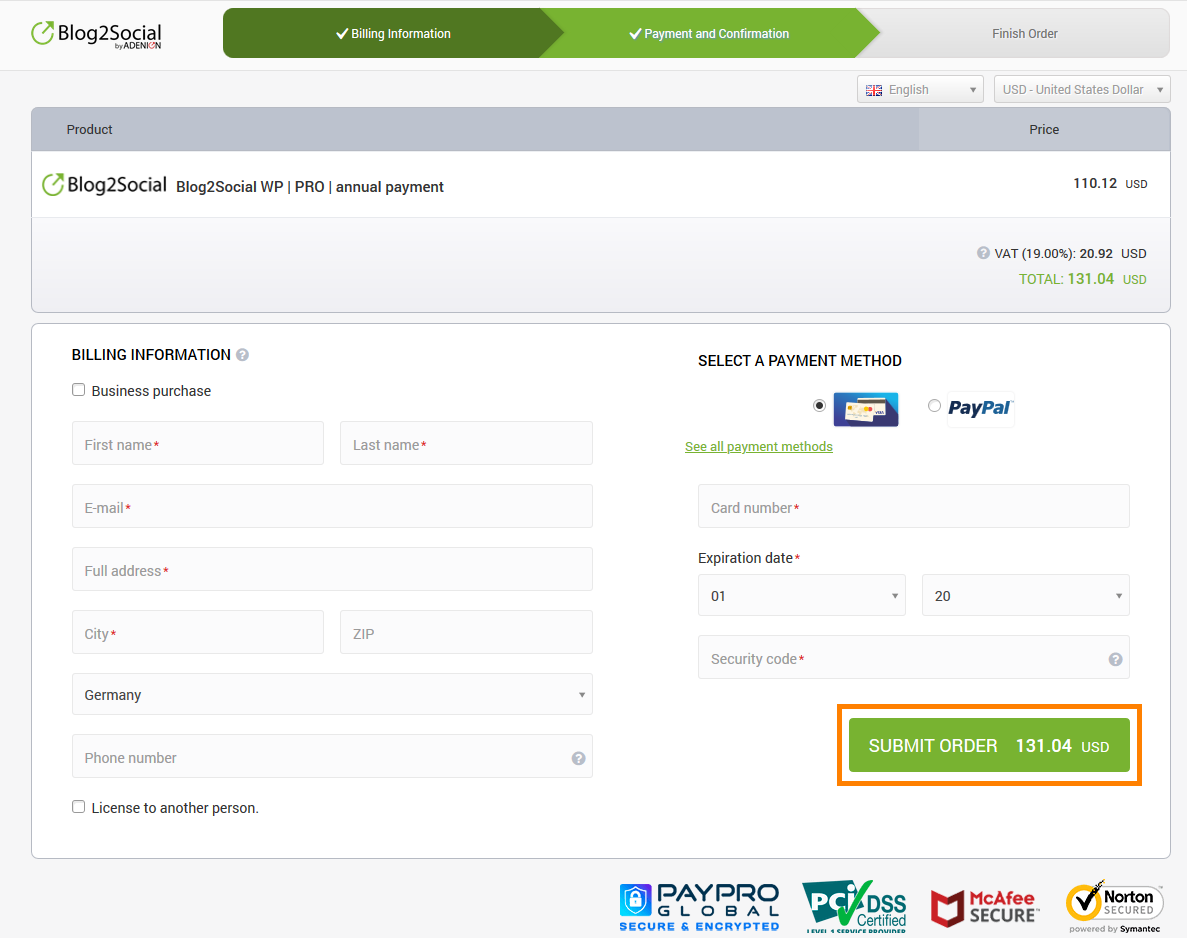 Do you need more options for your business license?  We will be happy to provide you with an individual quote upon your request! Simply send us a quick email or give us a call:
 +49 2181 160 22 55

   Send eMail
Tags:
Blog2Social Premium
,
license