Creating outstanding content is challenging. Coming up with new stellar content ideas and material on a daily basis is quite impossible for most bloggers. Think about repurposing your existing content instead. Once you have put so much effort into creating a valuable blog post, you should make the most of it and repurpose your content as best as possible.
1. Turn your content into multiple formats
There are several other media formats you can make use of and you can easily create a multimedia portfolio for your content. Each single media format can then again be cross-promoted on social media to catch as many eyeballs as possible for a single piece of content.
Visual content is more likely to get shares, likes, and comments than pure text messages. People remember text information with visual illustration 65% better than pure text information. So, visual content can generate additional reach and bring more traffic from search engines and social media to your website.
How to use multiple media formats for your blog post content
Turn your key facts into graphics, charts, and illustrations
Create multiple photos or screenshots of your products, processes, or for tutorials
Turn quotes in memes to make them shareable
Create an infographic for your key facts, your stats, and graphs or an illustrated checklist, or to summarize your post and share them on Instagram, Pinterest, Facebook, Twitter, and LinkedIn
Summarize your key facts and images in a slideshow and share it on networks like Slideshare, Scribd
Screencast your slideshow into a slideshow video with a link to your blog post and share it on YouTube, Vine & Co.
Add voice to your post and turn your blog post into a podcast. Add it to your blog post for readers who prefer to listen rather than to read and share it on sites such as iTunes, Google Play Music, Stitcher, PocketCast.
Create a screencast for your tutorials and how-to content
Add a voice and a face to your content and create a video for interviews, case study content, or personal statements
Turn long-form posts into a white paper or ebook as a takeaway for your blog and to share it on Slideshare, Scribd, Issue & Co.
Write a checklist for your post as take away and share them.
Split white papers or ebooks into a blog post series
Use your blog post for your newsletter

Turn blog posts and articles into press releases 
Use these repurposed content media also to re-share your original post on your social media channel on Twitter, Facebook, LinkedIn, and Co.
Tools to use for repurposing your content in other media formats
Try the Canva Infographic Maker to create super fast and easy visuals and infographics. Canva offers a huge variety of templates, layouts, photos, and icons you can use to create professional-looking images. (free & premium). Or, check out Visme for creating compelling infographics.
To look for stock photos try Pixabay, Prexels, or Unsplash as well as Freepik.com for stunning vector graphics. You can upload any photo or graphic from stock photo collections or any other graphics to embed them in your Canva design.
Try Movely to create animated videos (starting from US$ 5 per month)
Check out iSpring Free Cam for creating professional-looking screencasts (free), or opt for Camtasia (starting from US$ 249 per single license), if you want to go pro.
Try tools like Giphy or GIFMaker.me to create Gifs for Twitter. You can also use Canva to convert your images into motion GIFs.
Powerpoint or Google Slides are basic tools to create a simple presentation of your blog post. You can create an mpg4 or .wmv file to use them as video.
Try Prezi to create vivid and animated slides

Check out

iSpring Free Cam

,

Vidyard GoVideo

, or

Recordit

 for simple screencast 

Create a screencast with Camtasia if you need more options and editing.

Movely

,

Animaker

, 

Biteable

, 

PowToon

, 

VideoScribe

, or 

GoAnimate

are good options to create animated videos.

To add music to your video, try

Soundcloud

,

Soundtaxi

,

Bensound

, or

HookSounds

 for royalty-free music
2. Refresh old content

When you have created evergreen content, that performed well at the time, don't let it go stale in your archives. Refresh your content from time-to-time to extend shelf life and re-publish your refreshed content with a current date.
How to refresh old content
Re-read your old posts thoroughly and remove all irrelevant information. Replace outdated facts with fresh data. For instance:
Add statistics and data from current research or studies, or
Refer to current news or events on your topic.
Make sure the screenshots (and other media files) that you used are still relevant and up-to-date. For instance, if the interface of the tools you show in the post looks differently now, it will be confusing for the reader.
Add a stellar infographic or video or a checklist / white paper for downloading
Check all links in the text and make sure they're still valid and if the landing page is still relevant to your content.
Tools that help you refresh your old content

Use Google Analytics and find articles that performed well at the time, but is now slowing down in traffic.
3. Write Follow-ups and Series
Take a successful piece of content from your blog and create a series focusing on major aspects. The best types of serial posts are posts that give something an in-depth look, with each post dedicated to a specific aspect of the topic.
How to create a series for your blog
Pick an article for which you received a lot of engagement and comments. You will probably find some interesting aspects or questions in your readers' discussions you can follow up, or
Pick one evergreen topic, i.e. a how-to-series,

and pick up an aspect you can focus on, or

Take the topic of an old article and illustrate this topic with an example as a case study. 

Decide on a schedule for your series.
Create an outline for each post, dedicating each post to a specific aspect of your topic.
If you're creating a how-to series, you should plan for successive posts that will take the reader through several stages of the tutorial.
Tell your readers, when the next issue of your service will be published to make sure your readers will come back for more information.
Link back to your original post and interlink all posts of the series to previous and future posts of the series. This allows readers who are just discovering your posts to read through everything you've written in the series before going to a different source for more information. This will also help the search engines to follow each link through your blog.
Add something like "In case you missed…" and a "Related posts" section right below the article to put the links to previous and future posts there.
If your content is no series material, write a simple follow-up story.
A series or a follow-up story will make your regular readers come back as you publish it and also new readers will likely look through at least several of the series. And, more posts on related topics are likely to lead to more clicks.
Tools that help you for finding content

Use Google Analytics and find articles that performed and received a lot of engagement and comments. You will probably find comments you can follow-up with a new post, or that you can use to write a how-to-series.
4. Republish & Syndicate your blog posts 
There are many platforms and sites with large communities that allow you to republish your blog posts and articles to get them to a wider audience. You can either publish a link and a summary of your post or copy & paste your article. Republishing content not only increases your reach, but it also increases brand awareness and adds to your reputation, builds links, and helps to drive more traffic to your original content.
Here are some places for you to republish your blog posts:
Content syndication is another tactic of republishing your content on other sites to reach a broader audience. There are hundreds of influential sites and blogs that accept guest posts. 
Even though guest posts usually supposed to be unique content, you can still take the main points of one of your existing blog posts and articles and use that as inspiration for a guest post. In fact, some blogs will even allow you to republish your published articles as-is.
Content syndication is much cheaper and quicker than writing a new post for a third-party site.
Many of the biggest and most influential sites on the web feature syndicated content, such as 
It goes without saying that a guest-post should always be free of advertising and your content must be absolutely relevant and valuable for the audience of the respective site. A link to your site is usually included in your author's bio. In some cases, you may be allowed other links to your blog or even link to a whitepaper. However, before you consider submitting a guest post, make sure to read the guidelines and follow them respectfully.
Here are some other contributor sites you should consider:
Advertiser networks allow you to get your content in front of people who are reading other, related posts. 
Your posts will be displayed as "Related Posts/Stories", "Recommended Reading" on other sites and blogs.
Here are some services you might consider:
Related posts are usually published on a pay-per-click arrangement.
Other sites and blogs offer "sponsored posts" as an advertising format for your content. You can submit a new or re-published article of your choice. Prices range from a few hundred to several thousand dollars per post, depending on the reach and the influence of the site.  
PR networks give you access to various online media, news channels, social media networks, and more to help you reach your target audience. If your content is newsworthy you can turn your content into a press release to reach out to news- and content channels.
5. Share and Cross-Promote Your Content

Start by sharing your blog post on your social media channels. Social media are very powerful sources to get more outreach for your content and to drive traffic to your blog.
However, each social network offers different options for promoting your content. Not only the number of characters allowed differs and image sizes vary. The communities react differently to post formats. Each network is used for different purposes and at different times. In some networks, you can join current discussions by adding popular hashtags. Hashtags also turn your posts into searchable content. Or, you can add @ handles to reach out to specific users. Or, you can add emojis to personalize your posts with emotions. Hashtags work fine for Twitter and Instagram, but they perform less on Facebook and LinkedIn. You may also need to address your LinkedIn business contacts in a different way than your Facebook friends.
To effectively cross-promote your blog post, don't just cross-post the same message on every social network. Tailor the message for your posts to fit each social media platform and audience.
Get the Complete Guide to Social Media Sharing: What, When & How to Share to help you set up your cross-promotion plan.
How to cross-promote and syndicate your blog post on social media sites

If you have business pages on Facebook and LinkedIn, share your posts to your pages as well but at different times and days.
Also, share your blog post in relevant groups and communities on Facebook and LinkedIn, but share them on different days and times and use different messages tailored to fit each group.
Schedule your post multiple times on Twitter, but follow the new Twitter rules and customize each Tweet.
Share your blog post images on Pinterest, Instagram, and Flickr, using your focus image with your introduction, hashtags, and a link to your post.
If you use multiple images, share them all, but share them on different days and at different times.
You can also share your images on Twitter, Facebook, and LinkedIn to re-share your posts with different visual anchors.
Share your blog post in special interest communities such as Reddit.
Also share a link to your blog post to social bookmark networks such as Diigo, Digg, StumbleUpon.
Schedule your posts at the best times for each network and across several days, weeks, and months to extend the lifespan of your posts.
Re-share and re-schedule your evergreen posts from time to time to revive them.
Always share your social media posts with an image and use a different image to re-share your posts.
Launch your new content by sharing your posts with your focus images (title image) as a standard link post. Then use image post formats to reshare your post over the next couple of days or weeks. Vary and comments on your images and refer to the respective aspect of your content that is visualized in each image. Multiple images and visual media formats provide you with multiple options to reshare your content and thus, extend shell life and reach.
Image posts can have a huge influence on the reach and interaction with your posts. Also, image posts on Twitter, Facebook are automatically transferred to the image galleries and are thus permanently visible on your social media profiles.
Share all your visuals as individual posts with links on Instagram, Pinterest, Flickr & Co.
Tools for cross-promoting your blog post automatically across social networks
Use the Blog2Social plugin to share and cross-promote your blog posts automatically to your social media channels, directly from the WordPress dashboard. The plugin allows you to auto-post and to customize your posts individually for each network. You can also schedule your posts to be shared at the best times to post on each network. The plugin auto-posts your blog posts to Facebook (profiles, pages), Twitter, LinkedIn (profiles, pages), XING (profiles, pages, groups), Diigo, Reddit, VK, Instagram, Flickr, and Pinterest. You may also re-post old posts and pre-schedule your scheduled post for auto-posting.
You can also re-publish your blog post to Medium, Tumblr, Torial automatically. The plugin provides a full Rich Text Editor for these networks, so you can optionally edit your title and copy or even change your image if needed. And, most importantly, you can schedule your post to get them re-published on different days and times.
Get the Complete Guide to Social Media Sharing for free:
What, When & How to Share to help you set up your cross-promotion plan.
Wrap up
Before you start to create new content for your blog, always think about repurposing your existing content first. Look at your existing blog posts to check, if you can repurpose your content for other media formats, refresh your content or create more visuals, checklists, or follow-ups. Re-publish, syndicate, re-share, and seed your content before you start producing new content. A cross-promotion plan and smart social media tools help you to maximize your opportunities and save time and get more reach in less time.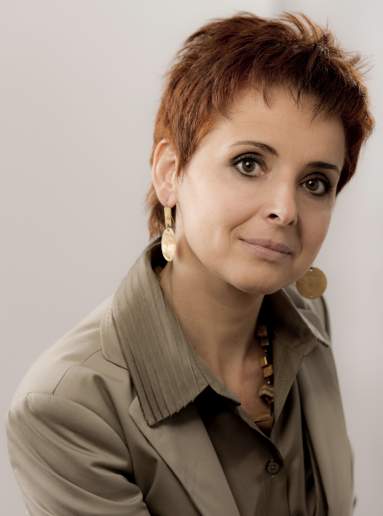 Melanie Tamblé is co-founder and co-CEO of Adenion GmbH. She is an experienced expert in content marketing and social media.
Adenion GmbH specializes in online services and tools for bloggers, businesses and agencies of any size to support their online marketing and content seeding tasks on the web.
Blog2Social as WordPress Plugin and WebApp enable fast and easy auto-posting, scheduling and cross-promotion of blog posts, articles, links, images, videos and documents across multiple social media sites.
Social media posts will be automatically turned into a customized format for each social platform and auto-scheduled for the best time. Social media post can be previewed and tailored with individual post formats, images or personal comments – all in one easy step.