Social proof is one of the most valuable assets for business success, marketing, and SEO. Positive customer reviews can provide additional arguments and context to your products and reassure hesitant shoppers. Good ratings will also reduce returns by ensuring buyers they will be satisfied with their purchase.
Why positive reviews and ratings are so important for your business
Testimonials and product reviews can be one of your greatest sales tools.
Reviews are not only valuable for online-shops and e-businesses but also impact local shoppers:
Customer reviews provide you with valuable information for your business
Above all, reviews are a treasure trove of information for your business. Where else can you directly find out how satisfied customers are with a product or service? Positive ratings show what your customers particularly like. More important, however, is the negative feedback from customers. Complaints show the potential for improvement and further developments. And they provide ideas to take your brand to the next level.
Customer feedback also provides ideas for your content strategy. Complaints reveal real issues and challenges your customers are struggling with. You can face these issues by creating helpful content and FAQs. Guidelines, templates, tips, and tutorials constitute a valuable resource for your customers as well as for your targets. This will enhance the customer experience. And it will also strengthen your reputation as an expert in your industry or niche.
For the life of your business, you should aim at earning a steady stream of positive reviews from a variety of channels.
Ready to go above and beyond for customer reviews?
Here are 14 tips to help create more positive reviews and customer testimonials as social proof to build your brand reputation.
#1 Create a positive customer experience
First of all, you have to offer great products or services to get happy customers who leave glowing reviews. But no product or service will thrive without any hurdles and bumps on the way. However, 57% of customer complaints revolve around poor customer service.
But even, if a product fails or a crisis comes up, you still have the power to ease the pain by providing great customer service. Your business policy and your staff will govern the customer experience. Make sure that
every employee knows how to present and to represent your brand to the public.
your customer service staff knows how to handle problems and who to turn to when things get out of control.
all customers get the same level of service and support on all touchpoints.
your company and staff speak with one voice.
If you put your customers first, your customers will value that.
#2 Make it easy for your customers to leave a review
If you want to generate online reviews, provide places where your business and brand can be reviewed.
Bring your business on the most trusted source of customer reviews for your customers. Make sure your business is registered and up-to-date on these platforms.
Here are a couple of third-party platforms you should consider, depending on your industry and the type of products or services you offer.
Business & Local: i.e. Google My Business, Facebook Business, Trustpilot, Golocal, Yelp
E-Commerce: i.e. Amazon Business,
Software & Tools: i.e. Capterra, Wordpress.org, G2Crowd,
Tourism / Restaurants: i.e. Tripadvisor, Booking.com, Hotels.com
Healthcare: i.e. Vitals.com, RateMD.com, Healthgrades
Recruiting: i.e. Glassdoor, LinkedIn
Law: i.e. Lawyers.com, LegalAdvice.com, Birdeye.com
Finance: i.e. Bankrate,
And don't forget to be sociable. Make your Facebook, Twitter, and Instagram accounts easily accessible from your website so customers can reach out with comments and questions.
On several of these platforms, you have to 'claim' your business in order to have a profile or to respond to reviews. Make sure you know the policies of each platform on which your business has a profile. Each site has its own guidelines concerning what you're allowed to do when asking for reviews or responding to reviewers.
Learn more about claiming your Google My Business profile, sharing your content and using it to gain positive reviews:
Get the Guide Google My Business for free!
#3 Put your best reviews in front and center
Don't forget that your own website is one of the varieties of platforms, you can generate reviews from your customers. And you can even govern the process there.
Place your best testimonials upfront on your homepage.
Collect more positive reviews and testimonials and case studies on a dedicated review page that can be easily accessed from your homepage.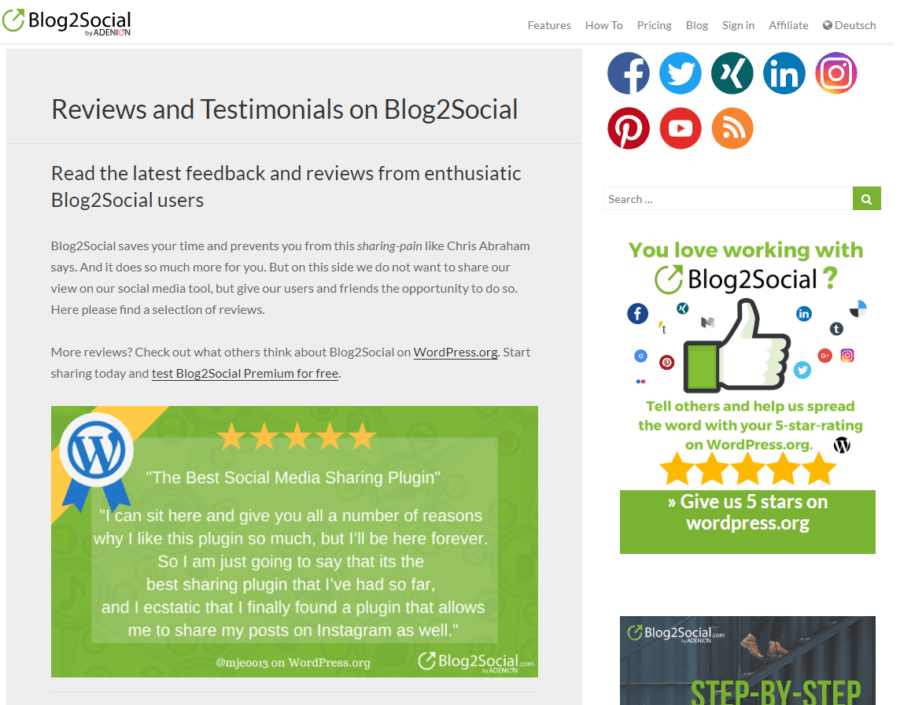 If you have positive reviews for specific items or products, publish them on each product page. Ad a strong call-for-reviews button or widget on your page to add more positive reviews.
#4 Follow up with your customers
Sending an email to customers after they made a purchase, is the most obvious way to ask for a review. This process can even be automated in most email programs and e-commerce systems.
You're most likely to get a review when the purchase is not still on their minds. In most cases, it's a good idea to ask for a review 3-5 days after the transaction has taken place. However, this very much depends on the products or services you offer.
Make sure you prompt at the right time. Give your customers a reasonable time to engage with your product or service. If you ask too soon, they may not even have started and feel pushed.
When you are asking for a review, don't forget to provide a link to the most obvious review platform or provide multiple options for leaving a testimonial. The easier you make it for your customers to leave a customer review, the more likely they are to leave one.
Steer your customers in the right direction
Provide multiple entry points for leaving a review:
Offer review buttons and call-to-actions on your website
Use receipts, invoices, and other printed or downloadable online materials to ask for a review.
Provide a specific testimonial page on your website and place a review-us button there as well
Integrate "Feedback" and "Review us" buttons into your e-mail marketing and newsletter campaigns
Give your customers a reason to review you. Start with a personalized request and tell them how much you value their opinion. This will make your customers feel warm and cozy. Provide them with a positive example review to nudge them in the right direction.
Remove as much friction as possible between your request and the options for submitting a review.
#5 Channel customer feedback
Catching a complaint, before it turns up as a negative review on a third-party platform, will save you from downgrading your rating and tinting your reputation.
Complaints can be a goldmine of inspiration for improving your brand and your customer service, but you don't want them to be out in the open. If you identify and resolve complaints before they develop into negative online reviews, this will save you and your staff from tears and trouble. And, it will allow you to get more information from the complainer to help to optimize your service.
Set up a FAQ section or troubleshooting page and make it available to every new customer to solve known problems and common issues your customers may come across.
Let your customers know where to turn to with any problem they have.
Monitor industry boards and social media discussions on your brand for negative sentiments and engage with them by showing you care and offering solutions.
Train your staff in professional complaint resolution and troubleshooting.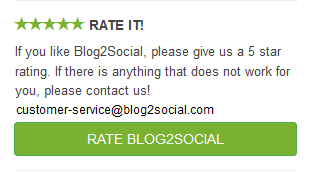 #6 Offer incentives for reviews
Your customers' time is valuable, so make sure you're showing your customers how much you value their feedback.
To encourage your customers, offer for example
a coupon for their next purchase, or
bonus points in your customer loyalty program
a contest with an attractive award, or
an entry in a drawing for attractive prizes
However, don't let it look as though you are paying for reviews. Paying for reviews is a no-go. Fake reviews will be noticed sooner or later and will damage your reputation. If you want authentic reviews from people who really purchased and used your product, they must come directly from customers on their own behalf. You can nudge them, encourage them, but never pay them for saying something they don't believe.
#7 Always respond to reviews – good or bad
Responding to your customers' reviews is an important way to demonstrate your customers you actively engage with them and that you care about their opinion, good or bad.
Positive reviews
Always say thanks to your glowing fans! Engage with them and check, if you can get more out of their review:
Ask them for permission to share their shoutout on your website and on your social media channels. Many customers feel flattered if you promote their opinion.
Include the customer's name and photo when you share their review. This is a nice gesture to thank your customers. It also adds more credibility to their review.
Invite them to a case study that will represent their brand as well as their experience as a best practice blueprint for other customers.
Negative reviews
Silence is never a smart response to a bad review. Ignoring your unhappy customers won't make them go away.
Always respond to negative reviews:
Never react emotionally or angry, even if you think the complaint is unjustified.
Always thank your reviewers even for their negative feedback.
Apologize sincerely for the customer's bad experience.
Show empathy for their annoyance and the distress they express.
An empathetic response will calm down annoyed and even aggressive complainers and takes the tension out of the discussion.
If you think the complaints are justified or you see other customers have complained about the same issue:
Assure them of your commitment to fixing the issues they raised.
Be as honest as possible about the cause of the problem/mistake.
Be transparent and explain the next steps you are taking to resolve the issue and the expected time it will take.
Learn from negative experience
Take this opportunity to learn from your customers. If you show a deep interest in their complaint to show that you care beyond protecting your brand reputation.
Involve your complaining customers in the problem-solving process. Some might even feel flattered when their complaint and opinion is taken seriously and when they can contribute with their expertise.
Try to get as much information from them as you can to improve your business.
If you cannot solve the issue, provide another form of an amendment by offering a replacement, refund, upgrade or a bonus coupon for their next purchase.
You might be surprised, how often a professional problem resolution or a generous offer of compensation can easily turn unhappy customers into raving fans.
We have experienced that professional handling of complaints can prompt customers to update their review or even raise the star ratings from 1 to 5 stars once the issue was solved.
Professional complaint management
Professional handling of complaints can have a tremendous impact on complainers as well as on new customers:
71% of customers changed their perception of the brand after seeing a public response to a negative review.
Consumers who saw a brand offering a refund, upgrade or exchange to a disgruntled customer were 92% more likely to purchase than those who saw no response.
Targets who see a brand respond to negative reviews reported an increase of 116% in purchase intent.
[Source: Bazaarvoice's research]
No matter how good or bad the experience with your products or services is, customers want to see that your brand cares about their concerns and that you actively engage with reviewers to solve issues.
Customer reviews represent an ongoing conversation about your brand and business on the web. By responding to every review you take significant influence to build a lasting, positive reputation for your brand.
#8 Collect reviews from your customer service
Unhappy customers can be turned into glowing fans once their problems are being solved. And the first place for solving problems is your customer service or support.
Making your front line staff aware of asking the customer for a positive review after service is complete, both assigns more responsibility to your employees for providing a good customer experience and it helps form responsibility in the customer to provide feedback.
Having your support staff making the customer aware that rating their performance matters, adds even more reason to leave a review. Putting their name on the request strengthens the personal connection. A positive personal connection with your staff makes it all the more likely that the online review will be positive as well.
#9 Invite your best and most influential customers to create case studies
Some of your glowing fans might be influencers and opinion leaders in your industry. If you can, get them beyond just rating your brand, but create a case study. A case study goes into a lot of details, in terms of the challenges and issues your offering was able to solve.
Example: Blog2Social Community presents the social media strategy of popular fashion blogger Josine Wille:
A case study with photos and videos is a powerful storytelling instrument that adds real people and authentic experience.
A case study from a micro-influencer as well as an industry leader can have a tremendous impact to strengthen your brand reputation. If the case study represents the buyer persona and a problem other prospective customers will be able to identify with, they will be more likely to follow the lead.
How to create valuable case studies
To get the most out of a case study, you need to know the type of answers you want before you start asking for them:
Think about what your target audience is most interested in?
What are the pain points in your industry?
What are the biggest concerns of your prospects when making a purchase?
How did they solve their challenges and what can other customers learn from their experience.
Asking the right questions will help you get meaningful and relevant case studies.
Case studies can be used in the form of various media formats, for example in the form of articles, interviews, podcasts, videos, white papers, or infographics. They can be used as website content, blog post, and press releases and your PR and social media communication, thus achieving a high reach and publicity effect.
#10 Set up a customer referral program for more positive reviews and recommendations
Your happy customers are the best brand advocates. An army of convinced customers going out into the world and spreading the word about your brand is the best marketing you can get. A customer referral is highly valuable for driving sales and it doesn't cost you much. Including your customers into your marketing and sales can do a lot of legwork for you.
However, customer referrals out of the good of a customer's heart can happen but don't count on them. You have to give them a reason.
Award each referral sale with bonus points, a credit, or a coupon.
Allow customers to share credits with their referrer to make sure both get something out of the deal or
Add another credit for the referrer to encourage the deal.
Remind your customers about your referral program by creating multiple avenues to join:
Invite your customers when they made a purchase.
Encourage your customers to join when they submitted a product review or rating.
Remind your customers with product updates or follow-ups.
Provide your customers with a referral kit filled with resources to share with their friends: for example ebooks, white papers, videos, case studies, testimonials or other marketing materials, anything that helps them to sell.
#11 Run a contest to produce user-generated content (UGC)
User-generated content is a very effective way to market your brand with a little help from your loyal customers and avid fans.
Involve your customers actively in your communication to create content, for example, to tell your story about your products/services or to show your products in action. This will turn enthusiastic customers into brand ambassadors. It will help to increase customer loyalty and retention. And, it will strengthen public and social media relations.
UGC will also help your SEO because Google loves user-generated content.
To create user-generated content:
Host a contest by asking customers to submit a photo, a story or a video post with a special hashtag on Facebook, Twitter, or Instagram.
Award and present the best photos that your customers create or show from or with your products.
Encourage your customers to tell a story about your products, e.g. how they use your products or what they have experienced with them.
Reward those who participate in the contest, for example with a voucher or a valuable prize drawing.
Award case studies that your customers have created using your products.
Example: The Freelancer Network Upwork launches contests, where Freelancers can show off their best work. The winners will receive attractive prizes and a special promotion on social media. This will promote the Freelancer network as well as the winners.
#12 Promote your best reviews
If you have received positive reviews, references and case studies, let the public know. Whether you received an award, an extensive online review, or a case study, present your testimonials proudly:
on your website or blog
in press releases
on your social media channels
in your newsletters and e-mails
Say thanks
It goes without saying, but always say thanks to your reviewers by promoting their reviews and tagging their names.
Example: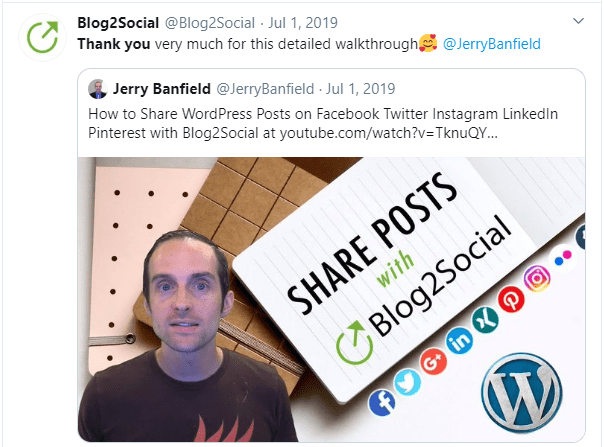 Send a general "thank you" to all your customers and fans from time to time. This will encourage more positive reviews.
Examples: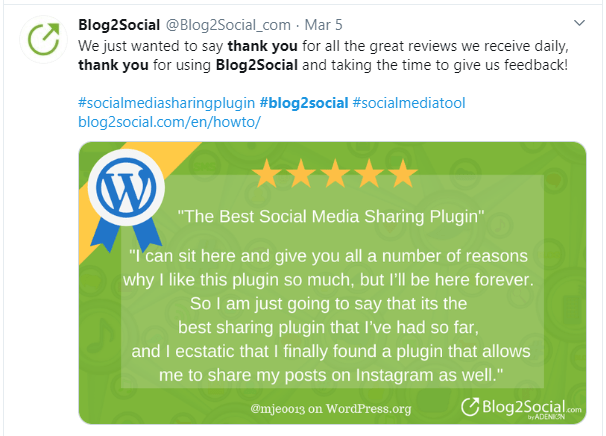 Tip: Use smart social media automation to schedule and share your positive reviews across your social media channels. This allows you to share your best reviews consistently in less time.
#13 Encourage your affiliates to write review articles
Affiliate marketing helps to build an army of micro-salespeople who promote your brand in exchange for a referral commission they get for each sale or lead.
Affiliates are committed to your brand. Either they are using your products themselves or they are sure they will help their community. Encouraging your affiliates to write a testimonial or even a review article on their website is a win-win all around.
Good review articles will help to generate more income for the affiliate and more social proof for your brand. Review articles on the affiliates' websites with carefully placed affiliate links will also create additional links to your website that will drive more traffic and prospective customers to your site.
Email your affiliates to write a review article, when they have joined and set up your referral program.
Guide your affiliates with "How to write a compelling review article that sells" to help them get the most of their work.
Reward your affiliates for review articles with an additional bonus or coupon or a free product for their reviews.
Tip: Use the OSI Affiliate software to manage and track your referral program and allow your brand advocates to easily log in and start promoting.
#14 Invite influencers to review your brand
Influencers, such as journalists, industry leaders, social media influencers and bloggers can play an important role in building a strong online reputation when they talk about your brand.
Influencers have dedicated audiences of people who trust their opinion and consistently follow the content they write or post. Depending on the size of their community, their words can easily reach hundreds or thousands of people.
Also, micro-influencers can make an impact. They may not reach the numbers of the big influencer. But they have loyal niche communities that can fit perfectly with your buyer persona.
Although it does happen, most influencers won't talk or write about your brand out of the goodness of their heart. Instead, they usually require some kind of incentive or compensation. That doesn't necessarily mean money. There may be other rewards that they value.
Reward influencers generously
The key is to always think about what the influencer is going to get out of the deal. Some are happy to get a positive review, promotion or a referral link in exchange. Others will demand payment of some sort. Some may be happy with a free product or service they can use for themselves, or a free product/service or a special discount they can offer their community. If you are not sure, what to offer, ask the influencer openly and honestly.
Never ask for positive reviews. Influencers have acclaimed their standing because of their trustworthiness and they will not jeopardize their credibility. Most influencers will be extremely honest when they review brands. So the odds are equally as high that you will get a negative review, even if you pay the influencer for the effort.
You can reduce the risk when you provide the influencer with any information and guidance that will make it easier to understand and use your products. At the same time offer a direct channel to connect with you for any upcoming problems or complaints. A good personal relationship and great service will tend to great reviews.
Summing Up
Online reviews can boost or bust your success. Positive reviews and testimonials have become tremendously important to create reputation, credibility, and trust in a business or brand. To ensure great customer experience you will need a quality brand and a compelling service. However, to create a positive word-of-mouth effect you will need a little help from your customers and influencers. With the 12 strategies above, you will be able to encourage and steer reviews and ratings in the right direction.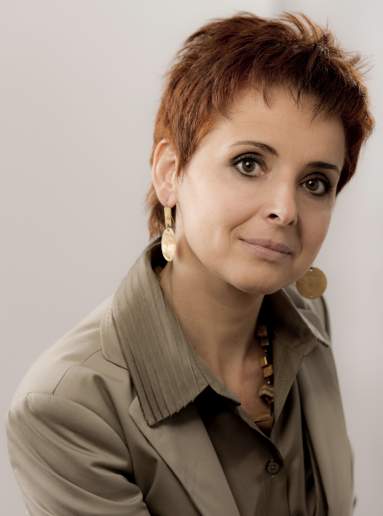 Melanie Tamblé is co-founder and co-CEO of Adenion GmbH. She is an experienced expert in content marketing and social media.
Adenion GmbH specializes in online services and tools for bloggers, businesses and agencies of any size to support their online marketing and content seeding tasks on the web.
Blog2Social as WordPress Plugin and WebApp enable fast and easy auto-posting, scheduling and cross-promotion of blog posts, articles, links, images, videos and documents across multiple social media sites.
Social media posts will be automatically turned into a customized format for each social platform and auto-scheduled for the best time. Social media post can be previewed and tailored with individual post formats, images or personal comments – all in one easy step.