How do I customize my social media posts individually?
Whenever you want to post to your Social Media you will be able to publish each post individually for every network.
To do so, go to your Blog2Social dashboard and select the WordPress post you would like to post and customize.
Blog2Social will forward you to the one-page-editor, where you have an overview on all your posts for every network.
Here you can:
Select and deselect the networks you want to post to
Use the automatically generated comment
Insert a personal comment
Insert @handels and #hashtags
Instert the full-text or delete it
Choose to post according to the Best-Time-Scheduler
Choose to post according to your own time settings
Post immediately or decide to schedule for one specific time or choose a recurring scheduling scheme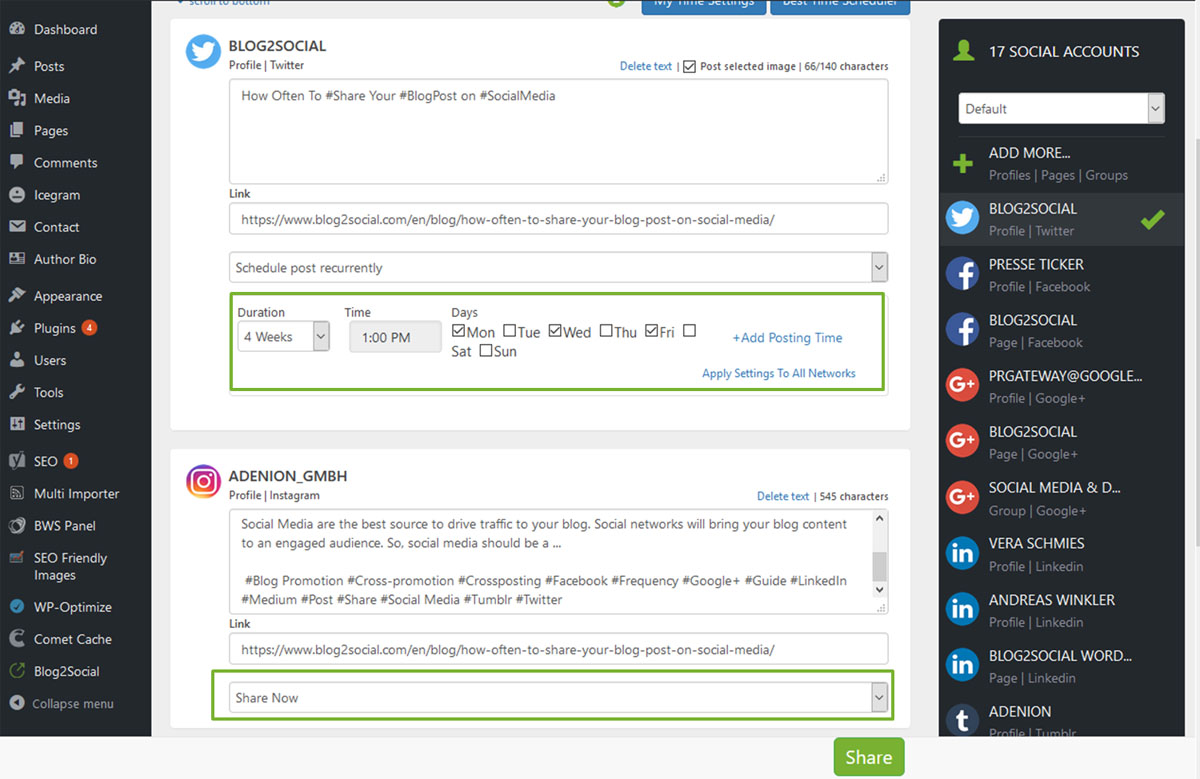 You can change all of these settings individually for each and every network.
The editor knows limitations of character count and #hastags and already automatically suggests possible #hashtags or tags to add to your posts.
Twitter Tip
Twitter restricts accounts in posting the same or even substantially similar original content to one or multiple accounts. This limitation applies regardless of whether the Tweets are published at the same time, or are scheduled for future publications. With this change of rules, customized content becomes essential for posting on Twitter. By using Social Media Automation Tools like Blog2Social you can customize your tweets and optimize your Twitter-Marketing according to the newest Twitter rules.

Find out what these new changes mean for your social media marketing.