How can I monitor the reach of my Facebook posts?
If you want to monitor the reach of your Facebook posts you can do so in your Facebook business manager.
Simply log into the Facebook account you manage your Facebook business page with and enter your Facebook business manager.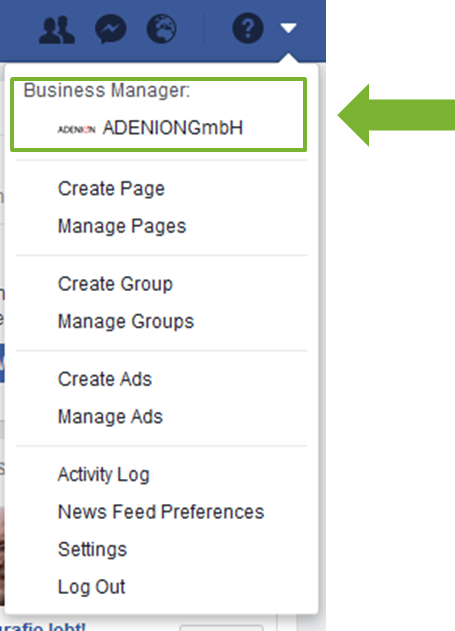 If you manage more than one business page, you will be forwarded to an overview of your pages. You have two options:
Select the page you are curious about and go there right away to see your posts performance
Click on the arrow to open up a drop down showing you the basic information, reach and click rate, for your latest posts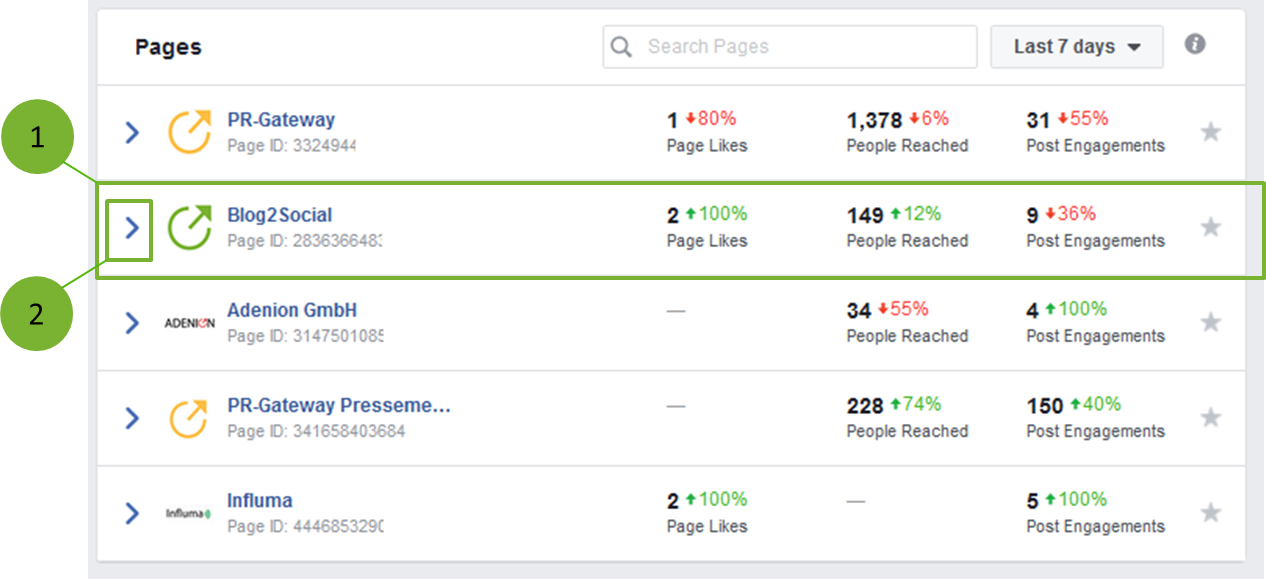 If you are seeking to find more detailed information, please click on the name of your business page. You will be forwarded to your page. Among others you have the choice to click on "insights". Do so to see your posts performance.
Here, Facebook goes into further detail when displaying your posts performance.
Performance according to post type: text, image, link or video post
Organic outreach of your post: Number of Facebook users who saw your post on their News Feed
Enagement: Number of post clicks, comments, likes or shares
Over all performance of your posts in comparison to the others
Time and date your post was published
Apart from this, Facebook also offers insights on the most active times of your followers and fans during the past week.

Last week our best times to post on our Blog2Social business page were between 6 and 9 pm.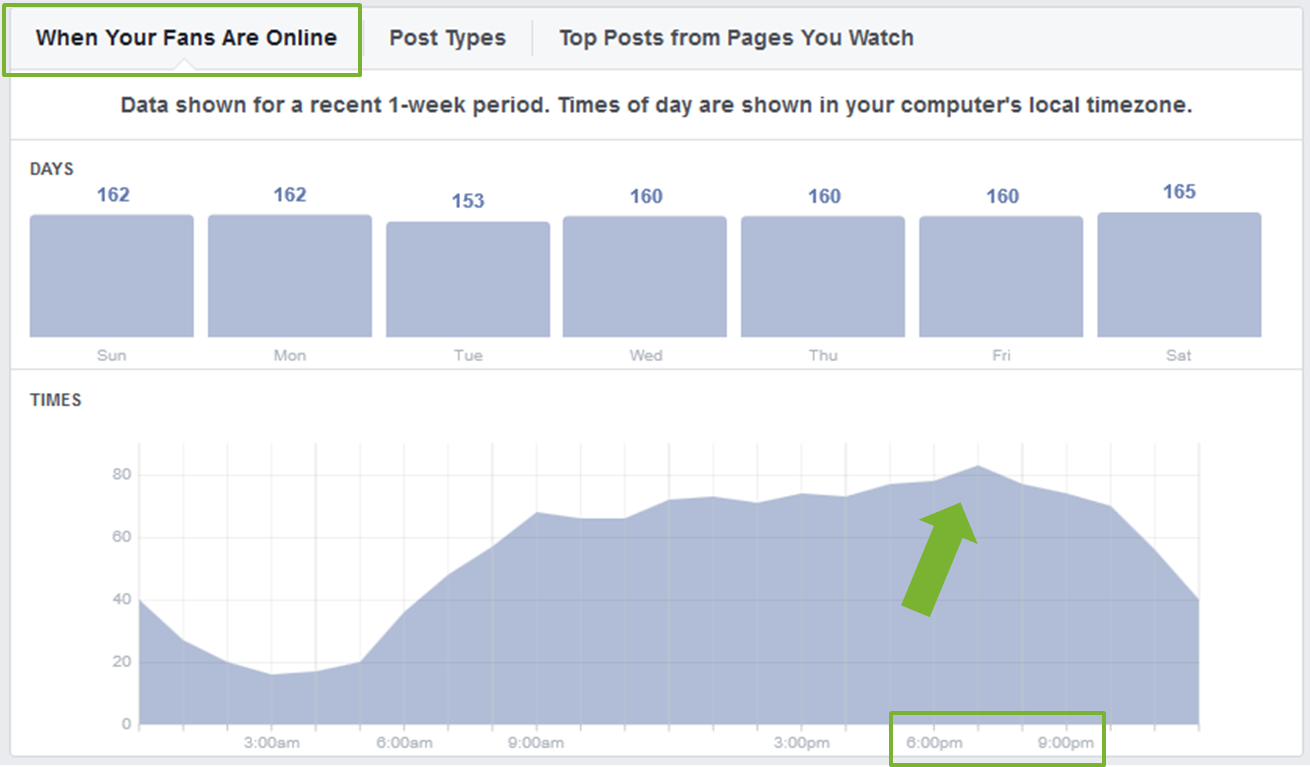 If you hover over the graph with your mouse, you can check the exact number of followers who have been online and able to see your posts at a specific time on different week days.
This information can tell you if your folowers online patterns differ from day to day. While our page fans are usually not online first thing in the morning, on mondays it would be suitable to post at 9 am because our followers seem to check their News Feed right at the beginning of their week.
If you switch to the tab "Post Types", the Facebook business manager compares the performance of the different formats you've shared.

If you see that one specific type of posts performs much beter than the other, you can include this knowledge in your Facebook marketing strategy.

Our blog posts How to Boost the Organic Reach of Your Facebook Posts with Smart Social Media Automation explains the main differences between the Facebook posts types and how you can use them to boost the organic reach of your posts.

Our FAQ: How do I select the post type of my Facebook posts shows you how you can select one of the posting formats as a default setting for your Blog2Social plugin.
Tags:
Facebook
,
Monitoring