How do I connect Blog2Social with Pinterest?
To connect to Blog2Social to your Pinterest account, please go to "networks" within your Blog2Social Dashboard. Here you find an overview of all the networks you can connect Blog2Social with. 
To connect your Pinterest account please click on "+ profile".
A separate window will open and ask you for your log in data. Please enter:
Your username / email
Your password
Click on "authorize"
Please log in with your Pinterest email and password only (no login with Facebook/Google+)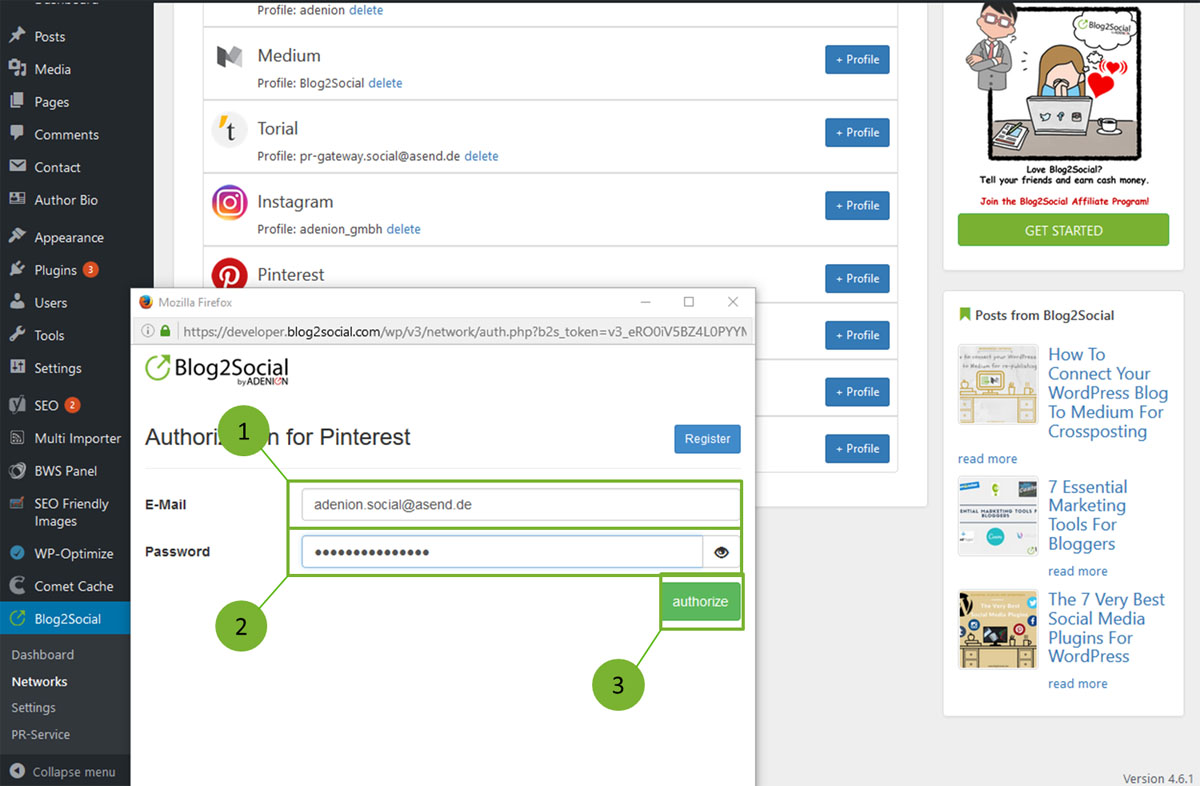 After you've done so, you will be able to select a certain pinboard you would like to post to.
Open the drop-down menu to select the pinboard you want
Click "confirm"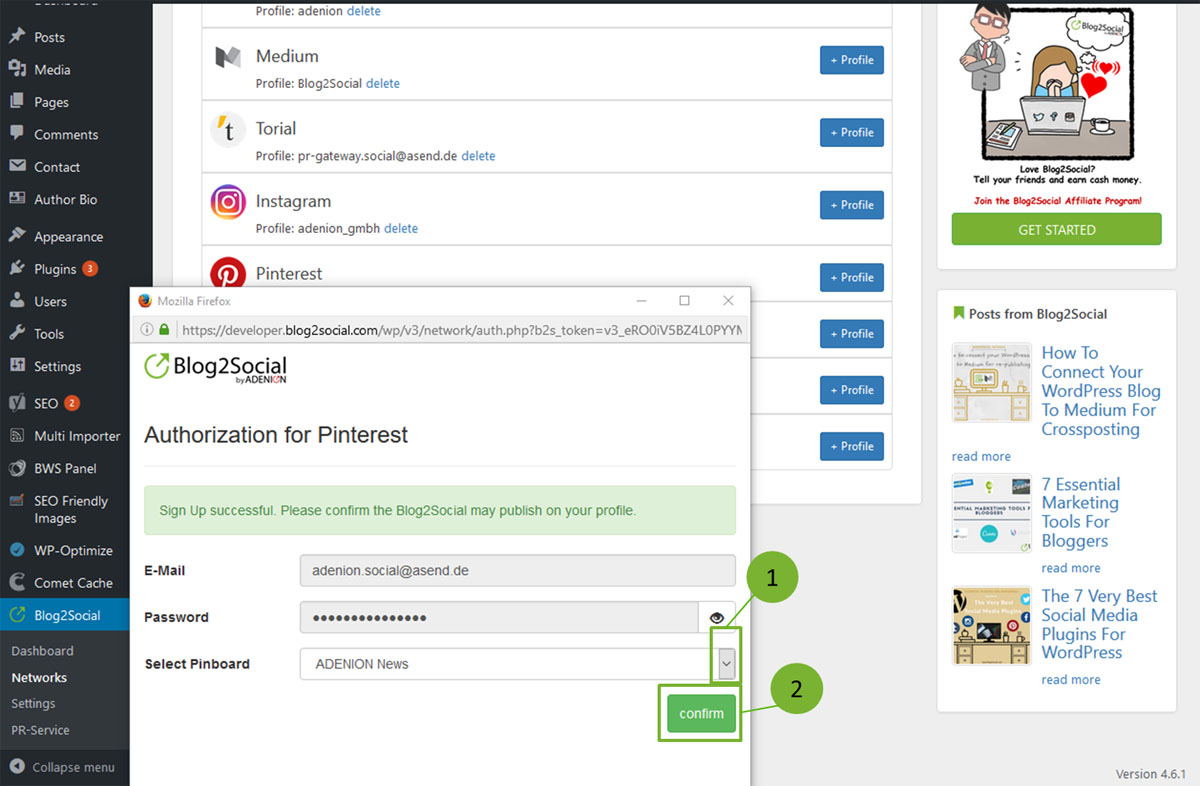 Done!
Please note: To connect Blog2Social with your Pinterest account and be able to use it, it is important that WP-JSON is activated. What WP-JSON is and where you can see if it is active can be seen in the following FAQ: System requirements for installing Blog2Social