Social media can boost or bust your business and marketing success. Here are the 10 most common social media mistakes you should be aware of.
Social media provide great opportunities for your business communication and marketing. However, there are traps and challenges on the way. Social media mistakes can either gain you nothing at all, or they can be costly and very harmful for your business and brand reputation.
Here are the 10 most common social media mistakes and how you can avoid them:
1. No social media strategy
Without a strategy, your social media ventures are very likely to fail. If you don't have a plan outlining why you are doing social media and how you want to attain your goals, social media will gain you nothing or even damage your business.
Don't jump on the bandwagon, just because your competitors do. Successful social media marketing does not start and end with joining a social network, setting up a profile, loading your feeds with tons of content. It takes more to attract the attention of your targets and to keep them happy.
The first step before tapping into the social media world is to have a solid social media marketing strategy in place.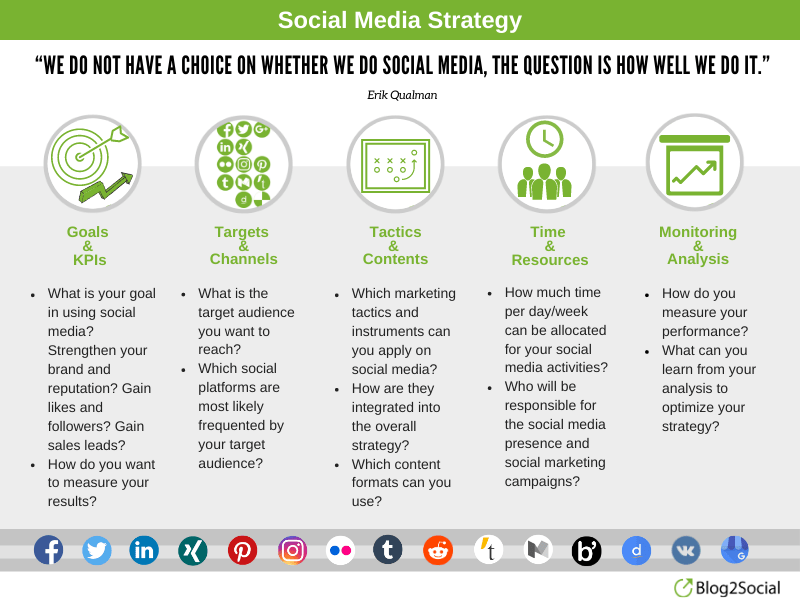 2. No social media guidelines
To avoid costly social media mistakes, a social media policy will help your organization understand why you are doing social media and what is acceptable social media behavior. Having no transparent social media policy before letting your social media team working on the front, can result in communication disasters later down the road.
Social media guidelines
Empower your social media team to unlock employee advocacy to accurately represent your organization online.
Give your employees something to rely on when it comes to sharing content and answering questions from followers publicly.
Keep a consistent customer experience through all channels and employees.
Protect your company from legal issues and risks like privacy law and unlawful behavior.
Help to establish a transparent and credible image of your organization without disclosing proprietary or confidential information.
Safeguard a reliable, trustworthy identity for your company, brands, and products.
A clear and understandable set of rules is the key to keeping your corporate communication consistent. Social media guidelines will help you to protect your brand credibility and keep your reputation safe.
3. No social media (n)etiquette
The equivalent of social media guidelines for your organization is a social media etiquette for your social communities.
When you allow your followers to comment and post on your social media profiles, business pages, or groups, set up community rules for comments, user-generated content, and editorial contributions.
If you don't have community rules, you invite trolls and troublemakers to run wild. I am not saying, that a community etiquette will safeguard you from trolls and shitstorms, but they will help to keep them at bay.
By introducing a transparent set of community rules, outlining your etiquette for the type of content allowed and acceptable behavior of participants, you can always refer to your netiquette, if someone posts or comments something inappropriate.
4. No content marketing strategy
Valuable content is the fundament of any successful marketing strategy today. Social media users expect helpful answers to the questions they have and valuable content that elicit the correct response.
When social media content is created independently from other teams and assets in your business you will miss out on key opportunities to create and capitalize on valuable content.
An overall content marketing strategy allows you to harvest the content that already exists in the knowledge treasure trove of your business. And you can expose this content to a wider audience while saving time and resources for creating new content.
With an integrated social media strategy, which includes and collaborates with relevant members and teams in your business, you can:
make sure to stay consistent with your overall communication strategy,
create and share content based on real challenges, concerns, and questions of real customers,
help existing content to get in front of a wider audience and drive traffic to your blog and website,
respond quickly to requests and issues your followers are posting,
save valuable time and resources by reusing and repurposing content based on existing content.
5. No social media promotion plan
Whenever you publish or share a post on a social network, only a fraction of your followers will ever notice your post. And, the lifetime of a social media post is very limited and this lifespan is different from platform to platform. Updating and re-sharing your content will extend the shelf-life of your current content and harvest the power of your evergreen content.
Sharing your content across multiple channels will increase your reach. However, each social network is different and each community reacts differently to contents and formats. And, each social network and community has different peak times for engagement. Adapting and tailoring your content formats and comments for each community will increase the chance of getting attention and improve your engagement rate.
A social media cross-promotion plan helps you to define:
Social media marketing can suck up a lot of time and resources, especially, if you manage multiple social media accounts. A social media publishing and cross-promotion plan will help you to promote each piece of your valuable content across all suitable marketing channels in the best possible way. And a social media plan will help you to save time for your promotion that you can re-invest into your content creation process.
6. No social media calendar
The absence of a social media calendar will result in a random way of publishing and sharing your content. And an ad-hoc strategy is a very stressful way to run your social media feeds.
A last-minute strategy results in tight deadlines for creating content which leads to low content quality. Sporadic updates will leave your social media feeds deserted some times and flooded at others.
Instead of letting your team wasting time wondering what to post, a social media calendar will help you planning your content creation and sharing process well ahead, but also medium-term and short-term.
A calendar will give your team an overview of what content needs to be created for which date and when to be shared on which social media channels. It will also show which content has been created, shared, and scheduled and where your plan leaves space for adding content or re-sharing posts.
A social media calendar will help you to:
Plan you're your content creation process well ahead.
Leave enough breathing time for reviewing your content to ensure content quality.
Create and schedule posts and updates hours, days, weeks and even months in advance.
Schedule posts at the best times for each social media platform and community.
Spot gaps that can be filled with current content and breaking news.
Ensure a consistent stream of quality content across all social media channels.
Social media can such up a lot of time. Social media automation tools for scheduling and sharing your posts across social platforms will help you to get done with your tasks in less time and with fewer resources.
7. No engagement with followers and communities
By not interacting with your followers, you will be making one of the most fatal mistakes in social media marketing. Without engagement, your social media channels will soon turn into a barren and lifeless desert.
Not responding, can damage the reputation of your brand and customer service and you will risk losing customers and prospects. 30% of customers who are shunned by brands on social media are more likely to switch to a competitor.
If you don't engage with your followers, you will be losing your most valuable asset for your business and marketing.
Engaging with your followers:
enables you to learn the real challenges and worries of your customers and prospects
gives you the opportunity to answer with the right arguments and answers.
allows you to help and convince your followers with valuable content,
strengthens your reputation as a thought leader, conversation starter, and as an expert in your industry,
provides you will new sales opportunities and boosts your conversion,
gives your brand a human voice.
Engagement with your followers takes time. However, if you take the tips for avoiding the first 6 mistakes seriously and you have a well thought out social media strategy, workflow, and a plan to create and schedule your content well in advance, this will ensure to leave enough time each day to commit to engaging with your followers.
8. Not responding in time
Social media is real-time communication. And so it happens that social media users expect brands to be online and responding 24/7. By not responding in time, your followers will get impatient and are more likely to call on a brand. And this can damage your brand reputation.
Statista says: The most consumers expect a response to social media interactions within 24 hours.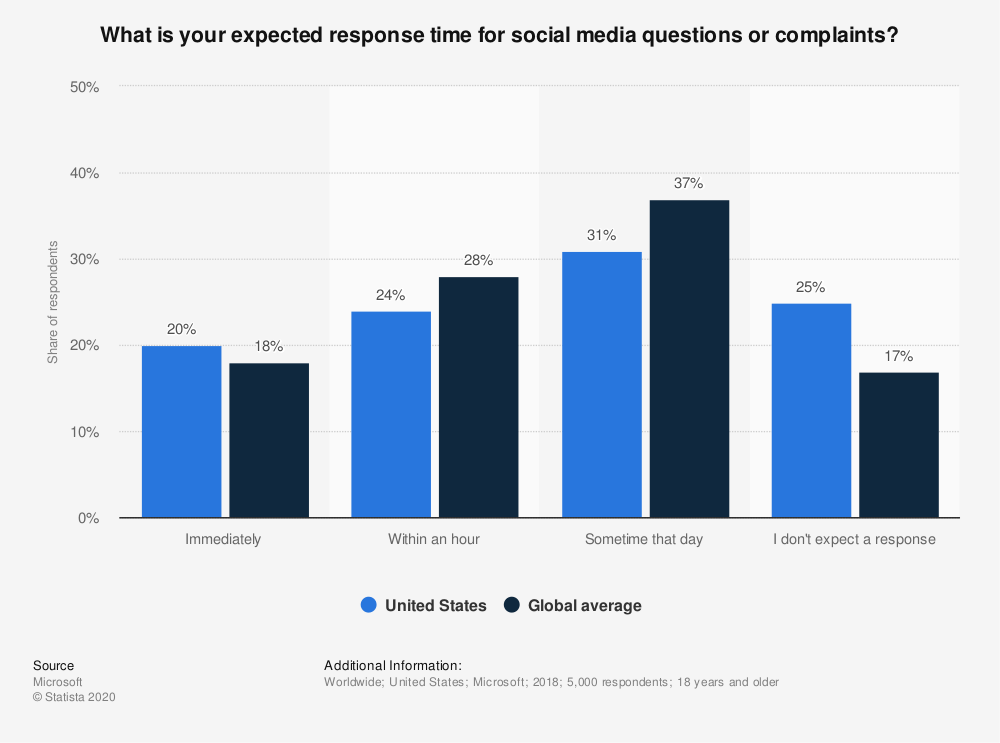 When dealing with international customers, your social media users might not be aware of different time zones or national holidays. They will complain anyway.
A defined process for responding will help you to:
Define deadlines for response times
Extend the time for responding by letting your followers know that you are processing their requests and when they can expect a reply
(by auto-reply or manual response).
Automate answers to frequently asked questions by using templates.
9. No crisis management
Have you ever come across trolls and shitstorms? Once you tap into the world of social media, you will inevitably meet them. Having no crisis management in place, before the shit hits the vent is a fatal social media mistake that can cause havoc on your brand and damage your reputation.
Trolls are online bullies who deliberately upset, provoke, and offend others. They wreak havoc and create shitstorms by spreading false facts and fake news.
Trolls have nothing to do with annoyed customers, who express their dissatisfaction publicly on social media. Angry customers have a reason for being angry. They want to be heard, they want help and understanding. If you address them in a kind and friendly way, and you resolve their issue, you will even be able to turn them into your most avid fans. Trolls just feast on hurting, offending and damaging others.
Your social media guidelines and workflow process will ensure your team knows:
Who is responsible for social media interactions
What the deadline for responses is (for instance, in less than 24 hours)
How to handle tricky questions and who to turn to for upcoming shitstorms and crisis
10. No performance analysis
Without looking at the data, there's no way to know what is or isn't working. If you don't know how your content performs on each platform, you will always try to shoot in the dark when creating and publishing new content. You will not be able to create the content your audience really wants. And you cannot harvest on the full power of your best performing content.
Your social media statistics show the basics metrics like comments, likes, and shares. Your website stats give you the number of page views, the time readers spend looking at your content and the websites and media, your visitors came from. These basic metrics van help your team to review and improve your campaigns continuously.
Based on these data you can adjust your overall content strategy, your promotion and seeding tactics. Performance analysis makes the content creation and promotion process much easier and saves valuable time you can better invest in engagement.
If you feel caught in the act by identifying social media mistakes you already made, don't worry. We all have made one or another. Just look ahead and correct what you have missed so far. Things can only get better! Start by checking up on the 10 most common social media mistakes above and correct or add missing elements to your own social media strategy. Solving social media mistakes will help you to make better decisions and put you on the right path to improve your productivity and to give your team deeper insights into how professional social media marketing should work out.
Conclusion
Using the information above will help you to avoid fatal social media mistakes that will waste valuable time, money, and resources and that can harm your company and brand reputation. With the right social media and content strategy, basic guidelines for your team, forward planning as well as a basic analysis and review process will help you to master social media marketing in less time and with better results. Smart social media tools and plugins will help you with your tasks in even less time and with fewer resources. This will allow you to harness the full power of social media to boost engagement, leads, and conversion.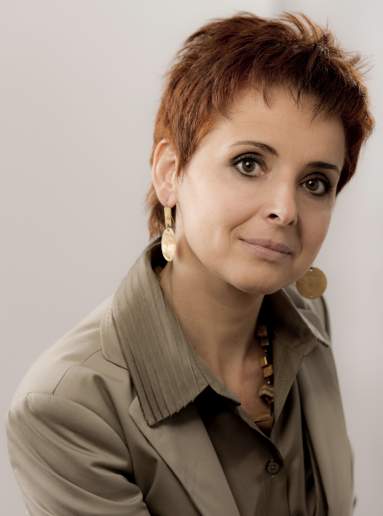 Melanie Tamblé is co-founder and co-CEO of Adenion GmbH. She is an experienced expert in content marketing and social media.
Adenion GmbH specializes in online services and tools for bloggers, businesses and agencies of any size to support their online marketing and content seeding tasks on the web.
Blog2Social as WordPress Plugin and WebApp enable fast and easy auto-posting, scheduling and cross-promotion of blog posts, articles, links, images, videos and documents across multiple social media sites.
Social media posts will be automatically turned into a customized format for each social platform and auto-scheduled for the best time. Social media post can be previewed and tailored with individual post formats, images or personal comments – all in one easy step.