A successful social media presence needs a profound social media strategy outlining how you aim to reach your goals.
Social media have changed the way we make business and communicate with each other. They are valuable marketing channels for traditional businesses as well as for entrepreneurs and startups. Hardly any business can afford to skip social media because this is the place where your customers are. 3.81 billion people use social media worldwide! That's almost half of the entire world's population. No marketing channel has ever made it possible to reach that many people.
However, social media can boost or bust your marketing success. And just as any business venture without a business strategy is most likely to fail, your social media presence is doomed to fail without a solid plan.
Don't just jump on the bandwagon, just because your competitors do. Think about your overall approach before you start venturing into the world of social media.
Successful social media marketing does not start and end with joining a social network, setting up a profile, loading your feeds with tons of content. It takes more to attract the attention of your targets and to keep them happy.
It requires a consistent stream of valuable content and updates, as well as a real conversation with your followers. Without a lively presence and vivid engagement, your social media feeds will soon dwindle into lifeless streams.
Here are 3 steps to set up a solid plan for your social media venture and to turn your social media strategy into action.
Step 1. Outline your social media strategy
The first step before tapping into the social media world is to have a solid social media marketing strategy in place.
So, start with setting up your goals and targets and tactics:
Goals & KPIs: What is your goal in using social media? Do you want to strengthen your brand and reputation? Do you want to gain likes and followers or gain sales leads? And how do you measure your results?
Targets & Channels: What is the target audience you want to reach? Which social platforms are most likely frequented by your target audience?
Tactics & Content Formats: Which marketing tactics and instruments can you apply on social media? Which content formats can you make use of?
Time & Resources: How much time per day/week can be allocated for your social media activities? Who will be responsible for the social media presence and social marketing campaigns?
Reporting & Analysis: How do you measure your performance? What can you learn from your analysis to optimize your strategy?
To help you explore the colorful world of social media and to avoid common mistakes, we've prepared a complete guide on the perfect times for social media posts for you.
Social media can suck up a lot of valuable time. A social media strategy will help you to focus on your goals and stick to your plan.
Focus on content marketing
Don't look at your social media accounts as easy advertising channels for your business or simply as another new shopping window for your products and services. Broadcasting sales messages won't get you anywhere on social media. Boasting your products and services won't attract new followers but will drive away existing ones.
Valuable content is the fundament of any successful marketing strategy today. Social media users expect real conversation and helpful answers to the questions they have. Create valuable content that helps you elicit the correct response.
Connect content marketing with your social media strategy
It is important to implement your social media strategy into your overall content strategy to create valuable content based on content that already exists in the knowledge treasure trove of your business.
For example:
Sales: Your salespeople know about any concerns, worries, and objections your customers have, which you can take up and tear down by creating content with convincing arguments. 
Customer Service & Support: On your social media channels you are most likely to be confronted with current service and support issues from your clients and prospects. Your support people know exactly about any problem your customers might have and how to solve them. This information enables you to quickly act and react by sharing helpful FAQs, tutorials, and making how-to-videos. 
Product Management: Get first-hand information on the launch and pre-launch information. 
Public Relations: Get and spread current news from your company and products (adapted for your social media audience). 
Marketing & Advertising: Select messages that are worth sharing with your social media community (However, don't become too "salesy" on social media). 
Blog & Copy Writers & Newsletter Editors: Your marketing colleagues most probably already create valuable content that is worth sharing and recycling on social media. 
Apply the full power of content marketing on social media
With an integrated social media strategy, which includes and collaborates with relevant members and teams in your business, you can:
make sure to stay consistent with your overall communication strategy,
create and share content based on real challenges, concerns, and questions of real customers,
add curated content to your streams to bring more variation to your feeds and reduce work for creating original content,
help existing content to get in front of a wider audience and drive traffic to your blog and website,
respond quickly to requests and issues your followers are posting,
save valuable time and resources by reusing and repurposing existing content.
Define social media guidelines and rules
Before letting your social media team work on the front, everyone needs to understand what you are doing on social media, what is acceptable social media behavior and how to handle crises.
Once you are tapping into the world of social media you will inevitably come across internet trolls and critics. Social media guidelines enable your team to handle communication crises when worst comes to worst.
You will also have to deal with annoyed clients who express their dissatisfaction publicly on social media. Social media guidelines will provide rules for the professional handling of tricky questions, angry comments, and negative reviews.
Social media guidelines help to avoid costly social media mistakes. A transparent social media policy with an understandable set of rules can prevent communication disasters later down the road.
Social media guidelines
Empower your social media team to unlock employee advocacy to accurately represent your organization online.
Give your employees something to rely on when it comes to sharing content and answering questions from followers publicly.
Keep a consistent customer experience through all channels and employees.
Protect your company from legal issues and risks like privacy law and unlawful behavior.
Enable your team to handle communication crises and to turn angry customers into raving fans.
Help to establish a transparent and credible image of your organization without disclosing proprietary or confidential information.
Safeguard a reliable, trustworthy identity for your company, brands, and products.
A clear and understandable set of rules is the key to keeping your corporate communication consistent. Social media guidelines will help you to protect your brand credibility and keep your reputation safe.
Step 2: Get your social media marketing into action
By turning your strategy into a workflow process, you can make sure everyone knows when to do what.
Select and customize your content
Having a social media strategy at hand will make it easier to select the content and applying the tactics that will help your organization to accomplish your goals.
Your content marketing strategy will help your social media team to capitalize on relevant content for your audience. Sharing your content across multiple channels will increase your overall reach. Existing content will get in front of a wider audience.
However, each social network is different and each community reacts differently to contents and formats. And, each social network and community has different peak times for engagement. Customizing and tailoring content formats and comments for each community will increase the chance of getting attention and improve your engagement rate.
With the knowledge of the target groups and by analyzing social media platforms and communities, your social media team will much easier harvest the full potential of each piece of content.
Set up a social media promotion plan
Whenever you publish or share a post on a social network, only a fraction of your followers will ever notice your post. And, the lifetime of a social media post is very limited and this lifespan is different from platform to platform. Updating and re-sharing your content will extend the shelf-life of your current content and harvest the power of your evergreen content.
To have an impact, every piece of created content needs to be put in front of your target audience multiple times and via multiple channels. Expect to spend 20% of your allocated time for content marketing on content creation and 80% on content promotion.
A social media cross-promotion plan will help you to implement a profound seeding plan to promote each piece of your valuable content across all suitable marketing channels in the best possible way. And a social media plan will help you to save time for your promotion that you can re-invest into your content creation process.
A social media cross-promotion plan helps you to define:
With a smart social media automation tool, you will get your daily tasks of scheduling, sharing, and promotion done much easier and faster.
Fill your editorial and social media calendar
A calendar will give your team an overview of which content needs to be created and processed for which date and when to be shared on which social media channels. It will also show which content has been created, shared, and scheduled and where your plan leaves space for adding content or re-sharing posts.
A social media editorial plan and calendar will help you to:
Make it easier to follow your seeding plan for each new piece of content and for re-sharing your evergreen content.
Plan your content creation process well ahead.
Leave enough breathing time for reviewing your content to ensure content quality.
Create and schedule posts and updates hours, days, weeks and even months in advance.
Schedule posts at the best times for each social media platform and community.
Spot gaps that can be filled with current content and breaking news.
Ensure a consistent stream of quality content across all social media channels.
Engage with your followers
Social media is where the real conversation takes place. Where else do you have the chance to listen to millions of voices of fans and prospects. And where else do you have the chance to speak to millions of customers and prospects, that tell you how they really feel about your company and brand.
Interacting with your followers' comments will nurture your most valuable asset for your business and marketing.
Responding to your followers will strengthen the reputation of your brand and customer service while realizing real sales opportunities:
Engaging with your followers
enables you to learn the real challenges and worries of your customers and prospects,
gives you the opportunity to respond with the right arguments and answers.
allows you to help and convince your followers with valuable content,
strengthens your reputation as a thought leader, conversation starter, and as an expert in your industry,
provides you with new sales opportunities and boosts your conversion,
gives your brand a human voice.
Respond in time
Social media is a real-time conversation. So, make sure you have a process of responding in time.
83% of consumers expect a response to social media interactions within 24 hours.
Engagement with your followers takes time. However, if you have a well thought out social media strategy, workflow, and a plan to create and schedule your content well in advance, this will ensure to leave enough time each day to commit to engaging with your followers.
Your social media guidelines and workflow process will ensure your team knows:
Who is responsible for social media interactions
What the deadline for responses is (for instance, in less than 24 hours)
How to handle tricky questions and who to turn to for upcoming shitstorms and crises
Step 3: Analyse your results
Looking at the data is a key task to know what is or isn't working. Otherwise, your social media marketing will be a shot in the dark, whenever creating, publishing, or sharing a new piece of content. Your performance data shows which types of content your audience really wants. And you can harvest the full power of your best performing content.
For example, if a piece of content is performing well, you can repurpose this content in other formats and you can follow up on the content tactic you applied. You will be sure that intensifying your promotion and seeding activities will be a good investment of your time and money. You can follow up on specific aspects your readers have commented on, on questions your readers have raised, or you can invite your readers to add user-generated content. This will increase your reach and extend the lifetime of your content – and well-performing content will strengthen your reputation.
If something isn't working as you expected, you can simply discard it and shift your focus on other things, instead of wasting your valuable time and resources on underperforming campaigns.
Look at basic social media metrics
Your social media statistics show the basics metrics like comments, likes, and shares. Your website stats give you the number of page views, the time readers spend looking at your content and the websites and media and tell you where your visitors came from. These basic metrics can help your team to review and improve your campaigns continuously.
Basically, the data you collect from your updates (or campaigns) will help to make better decisions on:
WHAT to publish: the types of content your audience loves to see and to engage with.
HOW to publish: the specific aspects of your content, such as media format, keywords, the way of addressing your audience, . . .  
WHERE to publish: the platforms where you are most likely to meet your audience.
WHEN to publish: the days and times your audience is most likely to engage with your content.
HOW OFTEN to share: the number and frequency of repeats and re-shares are appropriate to get more attention without annoying your followers.
Based on these data you can adjust your overall content strategy, your promotion and seeding tactics. Performance analysis makes the content creation and promotion process much easier and saves valuable time you can better invest in engagement.
Conclusion
Using the information above will help you to save valuable time, money, and resources on social media. A social media strategy will enable you to make better decisions and put you on the right path to improve your productivity. And, it will give your team deeper insights into how professional social media marketing should work out. With the right social media and content strategy, basic guidelines for your team, forward planning as well as a basic analysis and review process will help you to master social media marketing in less time and with better results. Smart social media tools and plugins will help you with your tasks in even less time and with fewer resources. This will allow you to harness the full power of social media to boost engagement, leads, and conversion.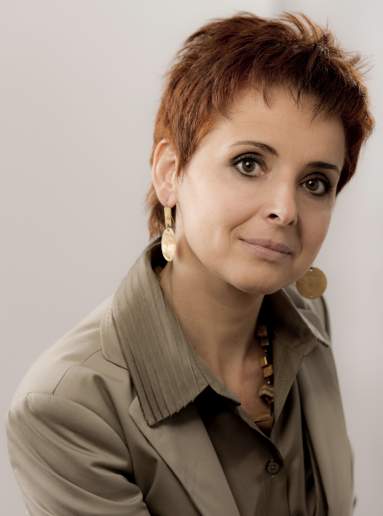 Melanie Tamblé is co-founder and co-CEO of Adenion GmbH. She is an experienced expert in content marketing and social media.
Adenion GmbH specializes in online services and tools for bloggers, businesses and agencies of any size to support their online marketing and content seeding tasks on the web.
Blog2Social as WordPress Plugin and WebApp enable fast and easy auto-posting, scheduling and cross-promotion of blog posts, articles, links, images, videos and documents across multiple social media sites.
Social media posts will be automatically turned into a customized format for each social platform and auto-scheduled for the best time. Social media post can be previewed and tailored with individual post formats, images or personal comments – all in one easy step.